Broken legs, cracked skulls – the most gruesome injuries in world MMA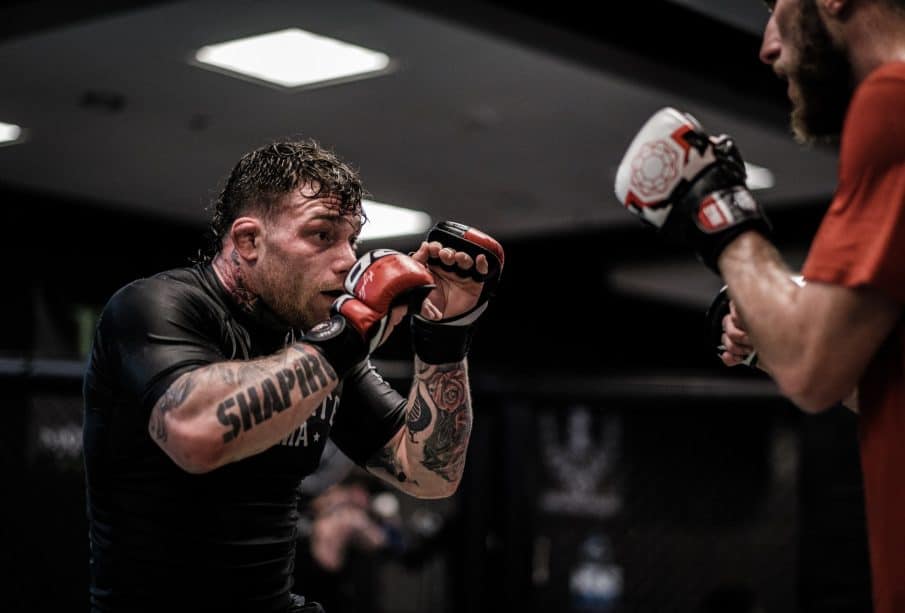 You need about 4 min. to read this post
Many Mixed Martial Arts (MMA) fights have already gone down in history as some of the most brutal clashes in modern history. The rings there have seen crushed skulls and severed limbs.
Torn off nose. Robbie Lawler vs Rory Macdonald
Considered the fight of the year for 2015, this was one of the bloodiest fights seen. Robbie and Rory after the end of the clash were all drenched in blood – their own and their opponent's. Punches came from the knee, fists, etc. When Macdonald was examined by a doctor, it turned out that part of his nose had been separated from the rest of his skull.
Losing a finger in the middle of a fight
In the memory of many people will remain the famous clash between Devin Goodale and Khetag Pliev. During the extremely fierce and fierce clash, Pilev did not even realize that he had no finger. Adrenaline was kept at such a high level that only after a while attention was drawn to it. Fortunately, at the hospital the doctor sewed the finger in place.
Jansey Silva's bent leg
This is one of the fresh fights where tragedy nearly struck. The Brazilian was grabbed by the Russian, who pulled Silva's leg with such terrifying force that the latter started beating against the floor. Even commentators stressed how dangerous the grab was, which ended the fight.
Anderson Silva's broken leg
The tragedy did not happen to Jensey, but it was experienced by Anderson Silva. The fight seemed to be even, several exchanges of blows, everything was going in the right direction. Silva decided to launch a strong kick, but Chris Weidman made an excellent block, extending and raising his knee a bit. As a result, Silva bounced off his opponent, flew backwards, and his shin was twisted like an arc. The referee had to stop the fight immediately, the fighter recovered for a long time.
Knockout and eight fractures – Sage Northcutt
It was a terrifying encounter, although it lasted less than half a minute (to be precise – 29 seconds). At this moment Sage Northcutt, who was not at all at a loss, nor was he considered to have no chance in this fight, was hit and knocked out. Cosmo Alexandre attacked him with a sickle with such force that the man fell to the ground. Despite his attempts to get up, his hands refused to obey him. The fight was actually stopped anyway when Northcutt fell in the ring.
The fighter was taken to the doctor, especially since as he fell to the ground (on his face), his opponent delivered another blow to his occipital area. As many as eight skull fractures were spotted at the hospital, leading to a nine-hour operation. Northcutt stated that he may not look too beautiful now, but let fans rest assured – he will be back! After two years (in 2021), he did indeed announce his return and revenge.
Santos' fractured skull and the end of his career
One of the most famous fights still belongs to the clash between Brazilian Santos ("Cyborg") and Michael ("Venom"). The latter provoked his opponent by putting his head forward and lowering his guard. Cyborg let himself go, wanted to take advantage of the situation and attacked. Michael was just waiting for it; when the Brazilian moved, the latter jumped into the air and hit his skull from his knee with such momentum that it was literally crushed.
The blow was so powerful that Santos spent two years healing, to this day he still has a dent in his forehead. In turn, he himself was forced to give up fighting, which he has no intention of returning to.
main photo: unsplash.com/Daniil Zanevskiy