Tents ideal for camping – ranking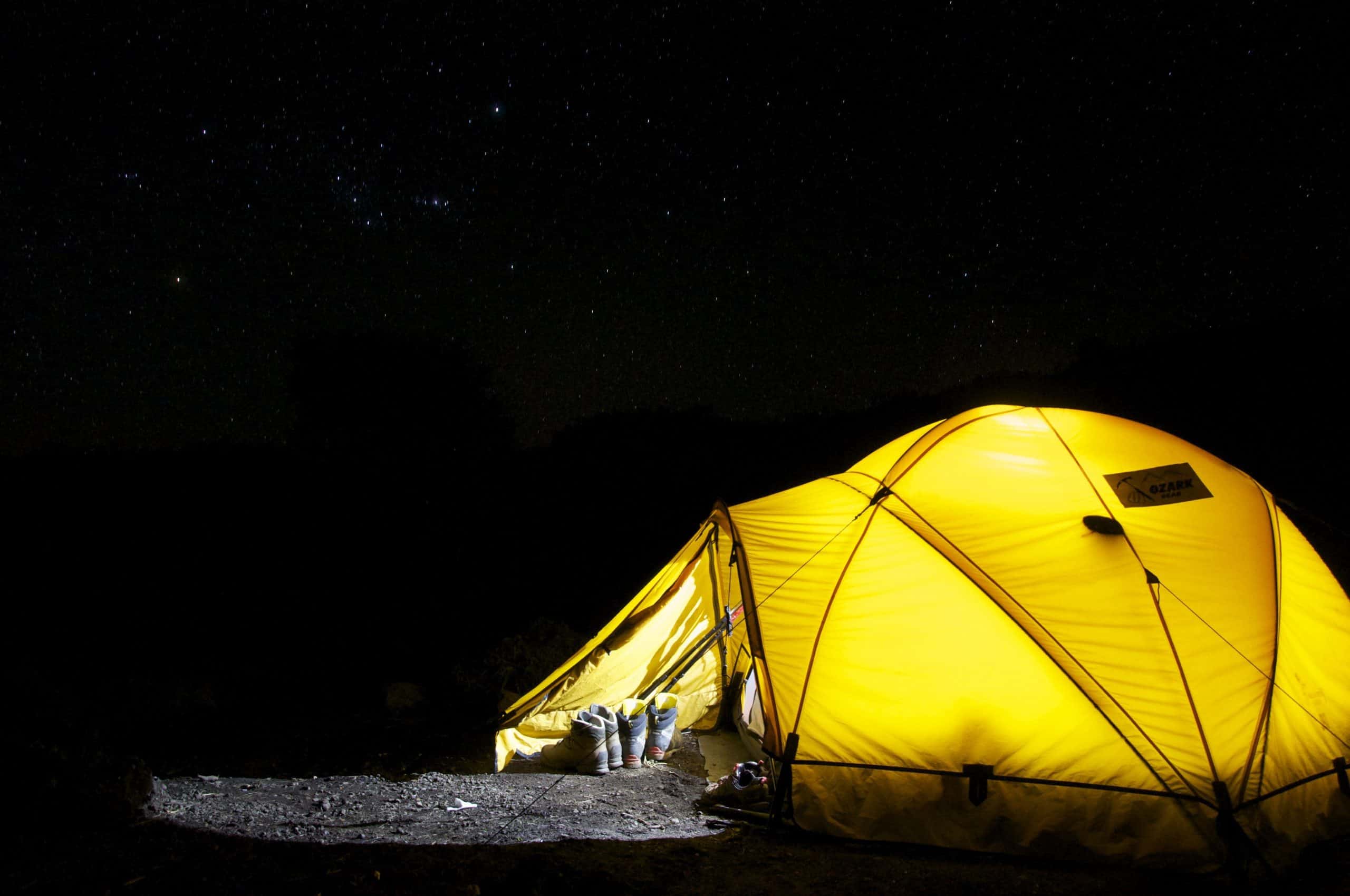 You need about 4 min. to read this post
The 1970s and 1980s saw a boom in camping and campgrounds. Will they come back into fashion in the age of global pandemics? Which tent to choose for a family camping trip?
Weight, functionality or price – what should I pay attention to when choosing a tent for camping?
The right tent is the basis for a successful trip. Sports outlets offer a variety of models for two or three people, as well as family tents. When choosing a tent for camping, pay particular attention to the situations in which you will be using it most.
Are you planning a biking trip with panniers and light weight and compact size will play a key role in your decision? Do you regularly travel to the mountains and need universal equipment that works well in every season? Or maybe you're looking for a family tent that will travel in your trunk of your car and you want as much usable space as possible?
Do not make a decision hastily. Compare the parameters of different products, think about the price range you are interested in and what size will be optimal. Below you will find several proposals, which have recently enjoyed great popularity among camping enthusiasts. Maybe you will find a tent that perfectly fits your and your family's needs?
Volven Storm tent – an interesting proposition for three people
A characteristic feature of this tent is its large vestibule. You can easily prepare a tasty meal in the rain. The vestibule can also successfully serve as a storage space for luggage, which will make even more space inside. The dimensions of the bedroom are 210 x 180 cm, which makes room for comfortable rest for three people. It is spacious and comfortable to use, but it weighs quite a lot – 5 kg, which is unlikely to be encouraging information for those planning a hiking camp.
Camping tent MH100 2-person QUECHUA
One of the cheapest tents available on the market. You can have it for less than 130 PLN. It is a good choice for people planning occasional camping. There is enough space inside for two people of average body build to sleep comfortably. Beginners will have no problem with both folding and unfolding it. It is resistant to medium gusts of wind. The disadvantages include the lack of a vestibule, which significantly limits the storage space for luggage.

https://www.facebook.com/decathlonwroclaw/posts/2629353110672569

Tent Quechua Arpenaz Family 4.1
This tent will satisfy those looking for a spacious solution for the whole family. It has a solid size, spacious vestibule and a spacious bedroom. Markings placed on the frame make it easy for even inexperienced users to fold up the tent, which is especially important in case of sudden and heavy rain. Users praise not only the large amount of space, but also the high level of waterproofness of the tropical tent and stability of the construction.
Tent High Peak Kira 3
This is another tent worth staying at a little longer. It differs from the previously mentioned models in that it has two entrances. One of them is placed in a standard way, from the front, while the second is located on the side of the tent. It is designed for three people, who will sleep well thanks to the ventilation holes providing constant access of air. It also has a mosquito net – no insects have the slightest chance of squeezing through it!
Determine your needs – choose the optimal model
The main thing is to know what you want from a tent. The cheapest models cost around 100 PLN. They will prove useful during occasional trips for a short period of time. For a mid-range tent you need to pay at least 500 zł. You can then count on better protection against the rain, greater stability and a slightly more spacious interior. If you want a tent that will last for many camping trips, will work well in the hot summer and in the cold winter, and at the same time will be relatively light and handy, you have to reckon with an expense of several thousand zlotys.