The Ultimate Guide to Trekking Equipment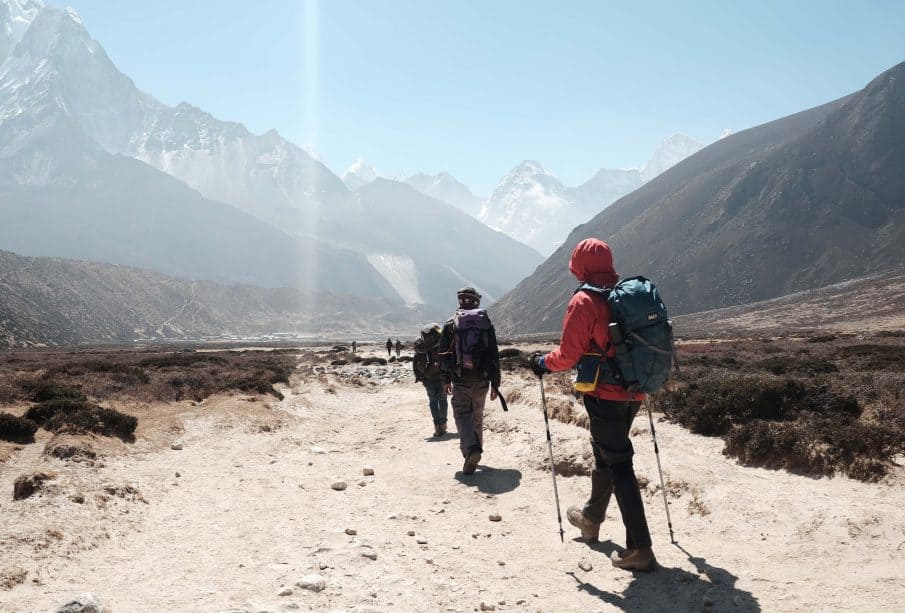 You need about 3 min. to read this post
If you're planning to go on trekking anytime soon, you'll likely need to buy some equipment beforehand. But where do you start? If you're new to the world of trekking and hiking, it can be difficult to know what you need and what you don't, especially since there are so many options out there. This guide will help you to find your way through the process of buying trekking equipment, whether it's your first time or just the next.
Choosing your backpack
When you're backpacking for a few weeks or planning to sleep in dorms or hostels, investing in a dry bag that's completely waterproof is a sound idea to prevent water damage. Using a dry bag means that your belongings are well-protected from rain and dirt. In addition, a dry bag can also keep away bugs. To carry your belongings and not cause you to add any unnecessary weight to your backpack, make sure to get a bag that is a good size for what you are carrying and one that is durable enough to withstand your lifestyle. Also, make sure it has a warranty in case it doesn't hold up. Once you have an adequate size and high quality, secure it using the straps on the outside of the bag.
Choosing your tent
Picking a tent for your hike is an important decision because you'll be living in it for a few days at a time. If you plan to carry your tent with you, you should buy something lightweight and sturdy to make your trek easier. The most important things to keep in mind are how many people will fit inside of the space that you want and whether the material that you select is waterproof. Make sure you plan so you have a place to store your clothing when it rains and the clothes stay dry. You may also want to consider purchasing a ground cloth, which is waterproof and protects your bag from dirt. A popular choice among backpackers is backpacking tents which come in one or two-person sizes, offer bug protection and are usually cheaper than traditional camping tents.
FirstAid Kit
To reduce the chances of forgetting or being unable to go through your first aid kit in an emergency, think about adding products for allergies or sensitive skin to your first aid kit, so that you're always prepared no matter where you are. Essentials like Benadryl, antihistamines, lip balm, and blister bandages are required. A small flashlight should be carried, both for use at night and in daytime situations when a bright light is needed. If you plan to hike, bring your medication so you don't have to worry about running out.
Choosing your sleeping bag
You have two ultralight sleeping options: traditional sleeping bags and self-inflating sleeping pads. Sleeping bags are warmer, but also bulkier. For most environments, a bag rated less than 30 degrees is excessive, and can make a backpack unnecessarily heavy and oversized. The best sleep setup is a high-quality down sleeping bag with a lightweight inflatable pad. These pads will keep you off the ground, so you'll be warmer in the tent, too.
Conclusion
If you're thinking about going trekking and haven't yet bought equipment, don't worry! After reading this guide, you'll have a better idea of what kinds of things you need and maybe even which brands are most popular. Don't know where to start looking for gear? Visit the website.
main photo: unsplash.com/Ted Bryan Yu