When to use the help of a nutritionist?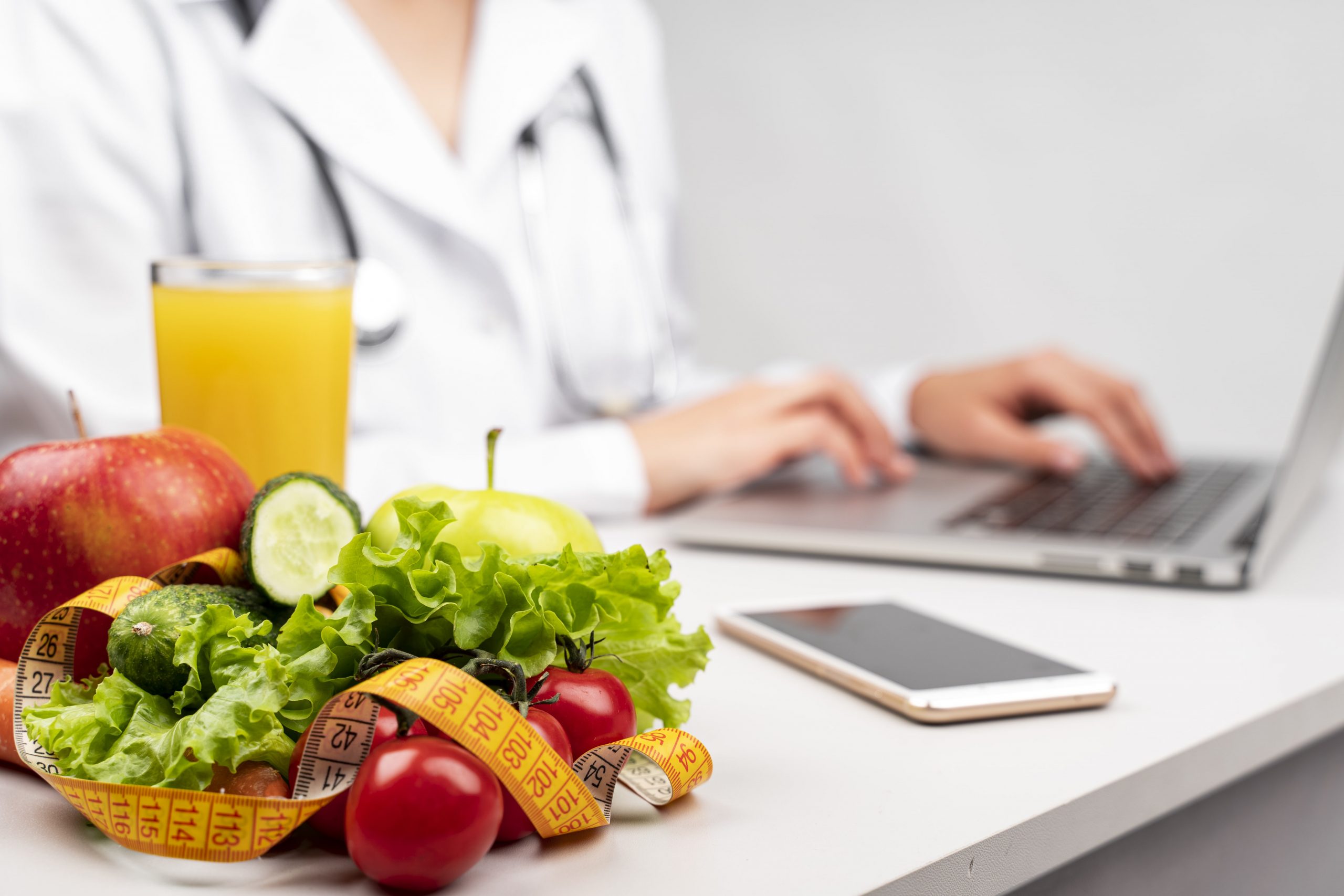 You need about 4 min. to read this post
A balanced diet should provide all nutrients. However, without specialized knowledge, it is difficult to put together a balanced nutrition plan on your own. An experienced dietician can help you with this. When to go to him?
What does a dietician do?
In the society there is a belief, quite wrong, that you can go to a dietician for help only if you want to lose weight. Yes, an experienced dietician will create a menu that will support the process of losing weight, but it is worth bearing in mind that this is only a small part of the situation in which it is worth consulting a specialist in the field of healthy eating. When else to go for help to a diet clinic, instead of trying to solve health problems on your own? Below are some hints on this topic.
Incorrect weight
It is the problems with achieving the optimal body weight that are the most common reason for visits to the dietician's office. With a well-planned and balanced diet you can achieve the expected results in the form of weight reduction or gain. It may seem that being overweight is a big problem, but being underweight is also very common. This is a situation in which a person has less body weight than he or she should. It is important to keep in mind that being underweight due to malnutrition can have just as dire health consequences as being overweight. Any deviation from the norm should be consulted with both a doctor and a nutritionist.

https://www.facebook.com/challengeobesity/posts/160511118949511

Nutritional deficiencies
There are times when your weight is within the normal BMI range, but your body starts to give off some signals that all is not well. Symptoms of key nutrient deficiencies are ailments that can include:
– headaches and dizziness,
– mood swings (from extreme euphoria to deep depression),
– brittle nails, hair loss,
– skin discoloration and bruising under the eyes,
– chronic fatigue and trouble sleeping,
– lack of concentration,
– frequent infections.
When the above-mentioned symptoms intensify over time, and do not occur only occasionally, then it is worthwhile to go for diagnostic tests as soon as possible. A simple blood test is enough to see if the body is supplied with a set of essential nutrients. If deficiencies are shown, a dietician will help to arrange a nutrition plan, so that you can make up for the deficiencies, using the gifts of nature.
Eating disorders
Overweight or underweight and nutrient deficiencies in the human body are very often associated with eating disorders. Problems such as binge eating, bulimia or anorexia require urgent medical consultation and often also specialist psychiatric therapy. A great role in the successful treatment process is also played by the dietician's determination of the optimal diet, which will be tailored to the individual needs of the organism, often extremely emaciated by the disease.
Allergies and food intolerances
Nowadays more and more people complain about food allergies and intolerances. There are groups of products after which a person feels bad, has nausea, indigestion or even a skin rash. If you notice symptoms of this type, do not hesitate – even a small modification of eating habits can make you feel much better after just a few days.
Shaping proper eating habits
A dietician's advice may also be used by people who are fully healthy, for whom the priority is proper nutrition focused on the most varied diet providing all nutrients and minerals. Often a single visit to a dietetic clinic is enough to verify the nutrition system. Developing permanent eating habits that benefit your health takes time, but it is worth remembering that dietetic advice can be the first step to better wellbeing and more effective prevention of diseases, especially those related to civilisation.