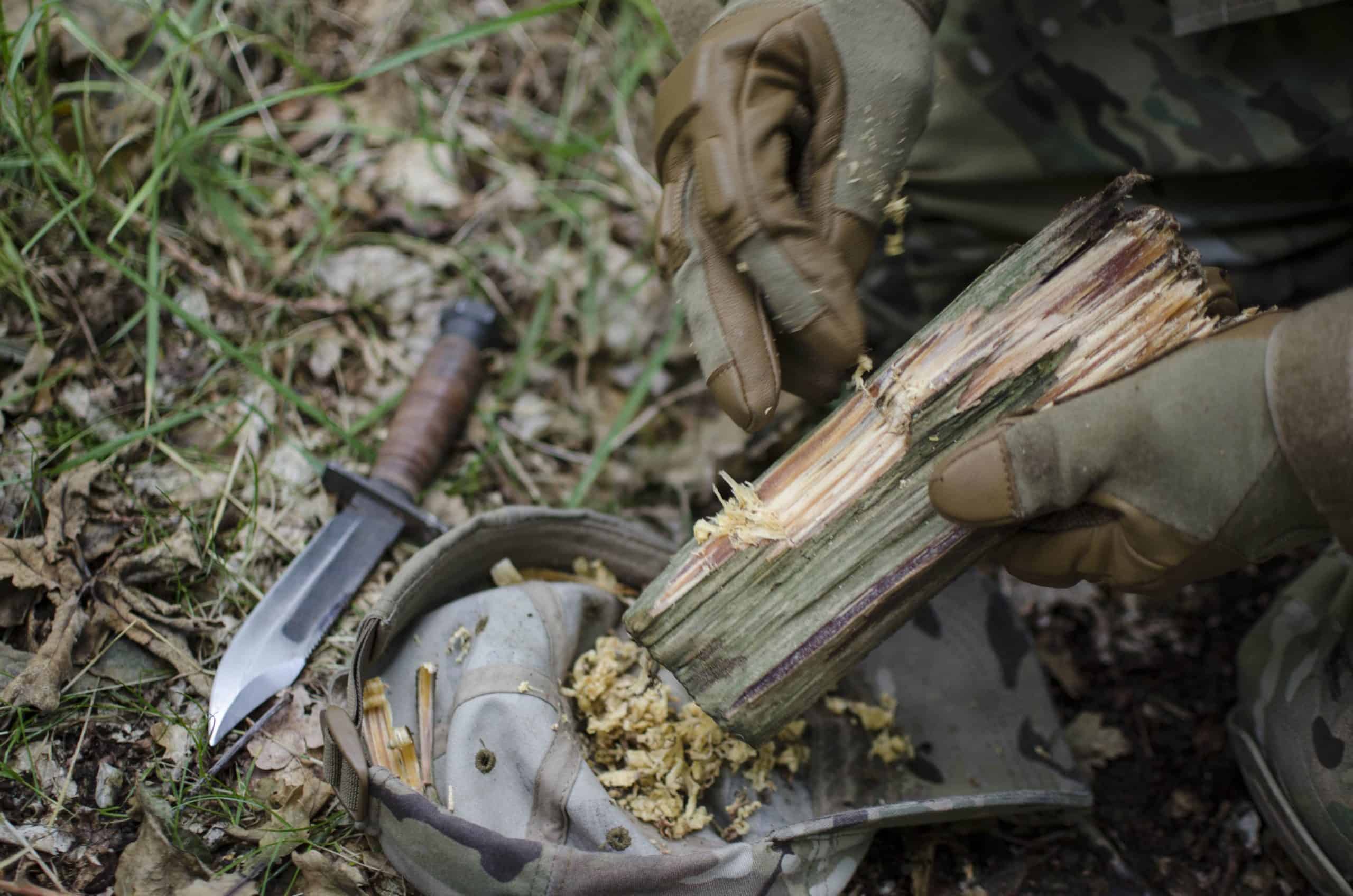 You need about 4 min. to read this post
Survival gear is becoming increasingly popular, and not just among men who were in the Boy Scouts in their youth. The huge selection makes it necessary to carefully plan the necessary equipment during a trip to the forest.
Survival – an adventure for tough guys
There are many ways to spend your free time. Some like to lie on the couch in front of the TV, lazily skipping from channel to channel. However, there are also those who look for challenges in their free time. For them, a day without a shot of adrenaline is definitely a day lost. If you fall into this second category of men, go on an amazing adventure, which is survival.
The art of survival in difficult conditions strengthens not only your physical fitness, but most of all, it shapes your psyche and allows you to exercise your character. However, no trip to the woods will be successful if you lack the right equipment. Before you reach the efficiency of MacGyver, who was able to create real miracles out of nothing, you may need a few gadgets created for real enthusiasts of intense experiences.
Men's trip – what to take for it?
When women pack for a trip, they usually take most of the things they find, not always thinking about whether they will actually be useful. A manly expedition of the "hole up in the woods and survive a few days" type is a minimum of maximally useful gadgets, whose task is to make survival in difficult conditions at least a little bit easier. In this case, men focus primarily on versatility, reliability and extensive functionality. Very popular are mulitoole, or pocket essentials useful in all circumstances. What else should you include in your backpack?
A backpack – comfortable and durable
Before we move on to the complete equipment indispensable during every outdoor expedition, it is worth to stop for a moment at the equipment to which the gear is to be packed. Going on an expedition into the unknown with a tourist suitcase on wheels is rather out of the question. A solid backpack is a must. It should be spacious enough to carry all the necessary equipment. However, the capacity should not be exaggerated. There is a danger, that if your backpack has a capacity of 90 liters, it will be packed under the proverbial tap, and the excess of stuff, instead of helping you, may turn out to be a real curse. You should adjust the capacity of your backpack to your individual needs, but for short trips a backpack of 45-65 liters will be enough.
Clothes – comfort above all
Another important issue in case of a survival expedition is appropriate clothing. It is good if it will be in neutral colors making it easier to hide in the field. It is also important that it is made of durable material. Due to the specifics of the expedition, it is worth having a set of clothing with long sleeves and legs. Regardless of the season, you should also have a cape in your backpack.
A knife – adapted to your needs
The basis of every survival expedition is a knife. It is important to choose the right one for your needs. There is no shortage of interesting offers in this field in stores for survivalists, and more demanding people may be tempted to get equipment made on special order. In this case, the customer specifies not only the size of the blade or handle, but also the material of which the knife is made.
Flashlight – preferably a headlamp
After dark, man sees much worse than animals, but of course, over time, eyesight adapts even to harsh conditions. However, if you want to see something after sunset, it is worth to equip yourself with a powerful flashlight giving an appropriate stream of light. A practical solution is a headlamp – a comfortable way of fastening it on the head makes our hands free.
Hammock or a sleeping bag and a foam pad?
There is still one more issue to consider, and that is the way of sleeping. You can purchase a special hammock. It takes little space, which is its undoubted advantage. Another solution is a traditional mattress with a sleeping bag. Both proposals, of course, have their supporters. And you, which one will you choose?