Kayaking trip – what is worth remembering?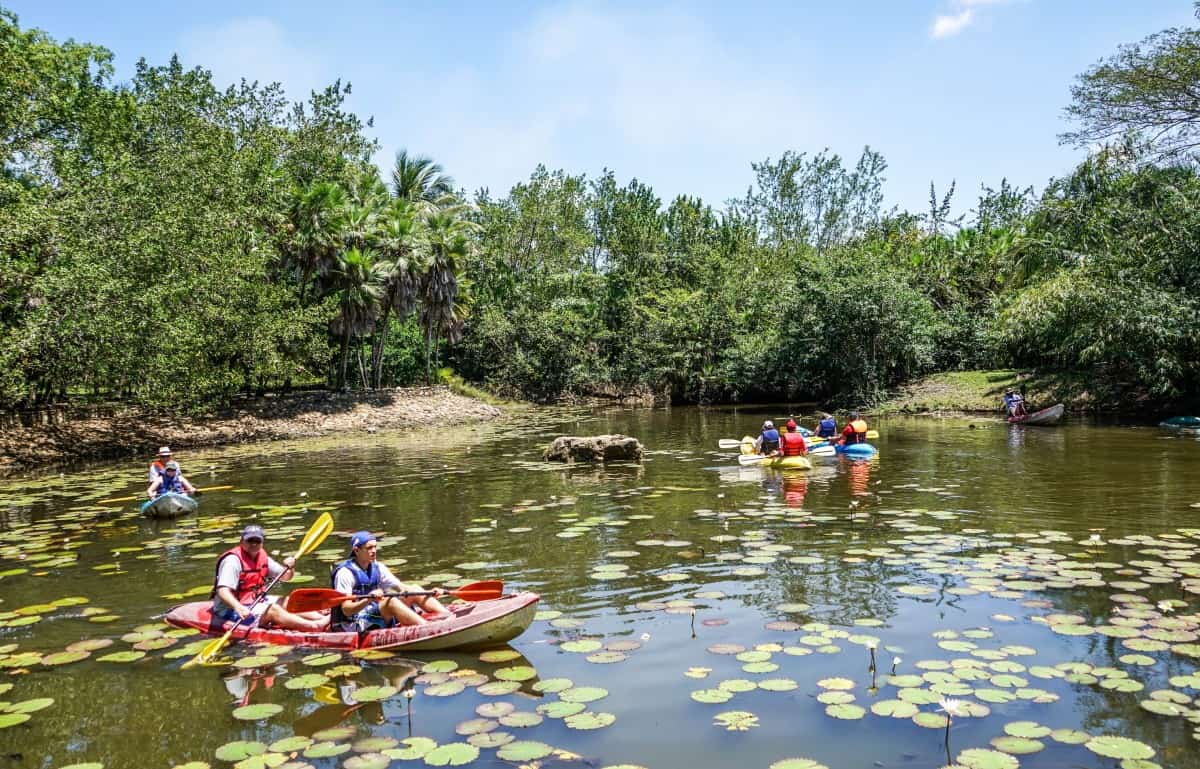 You need about 5 min. to read this post
Have you been dreaming of an unforgettable vacation for a long time, but the outbreak of the coronavirus has effectively thwarted your travel plans? Check out how exciting and unconventional vacations in Poland can be!
Kayaking is a great way to spend a few days with your family in the middle of unspoiled nature. What should you keep in mind in order to have a successful trip without any complications?
Canoeing – which option to choose?
Kayaking trip is an unforgettable adventure. It can remain in the memory for a long time, evoking positive associations, provided that it is properly planned. Preparations for kayaking trip should begin with decision what kind will be best for us.
Due to the length of a canoeing trip, canoeing trips can be divided into:
– one-day
– they are short and usually last a few hours, this is a good solution for beginners who do not yet have too much experience in kayaking,
– multi-day
trips – long expeditions that require previous fitness preparation, appropriate technical facilities and definitely better organized logistics.
Another division includes the way of organizing the expedition. We can distinguish:
– self-organized rafting
trips – you have to plan transport, canoe rental, food and accommodation on your own,
– organised
trips – usually by a tourist agency, travel agency or association – in such cases most of the logistic issues are taken care of by the organiser.
The amount and type of equipment packed for kayaking trip largely depends on its nature. It's easy to guess that a one-day trip will have much less equipment than a several-day trip organized on your own.

https://www.facebook.com/permalink.php?story_fbid=367273970493715&id=189450338276080

Rafting trip of several days – what to take with you?
If canoeing trip is organized by external person or company, there is a good chance that participants will be followed from one lodging place to another by a luggage car, on which they will be able to pack unnecessary equipment. Then you do not have to worry about it accidentally getting wet. The situation gets a little more complicated when all the necessary things have to be packed into the kayak. In that case it is necessary to reduce the luggage to a minimum, but of course you can not forget about the necessary equipment.
Here is a short list of things that will surely come in handy during few days canoeing:
– tent,
– mattress,
– sleeping bag,
– gas burner or tourist st ove – with an adequate supply of gas,
– tourist dishes – the lighter, the better,
– Matches – best kept in a plastic container so that they do not get wet,
– a sharp knife – it is necessary to have it properly secured so that it does not accidentally damage the backpack or the sack's sheath
– headlamp – it works much better than a regular flashlight, because you do not have to use your hands to operate it,
– clothing appropriate for the season – even in summer you cannot forget about a warm outer layer and a rain jacket
a basic first aid kit,
– mosquito spray – because there are many insects by the water. It may also be useful gel to soothe the symptoms of bites,
– Cosmetic bag – containing basic hygiene products (including toilet paper),
– towel – preferably a tourist one, quick-drying,
– food and drinks – the amount will depend on the availability of stores along the route,
– cash – contrary to what inhabitants of big cities may think, card payment is not yet common everywhere.
This is only absolutely basic equipment. You can also take musical instruments, which will make evenings spent around the campfire more pleasant. Packing equipment for kayaking is not as easy as it may seem. It is worth to arrange things thematically, according to the order in which they are taken out. At the very bottom of your sailing bag or waterproof pannier you should put things which you will use the least. A suitcase is definitely a bad idea, it's better to decide on a backpack or a sack or a pannier, so that it will be easier to "stuff" the baggage in the kayak. You should also remember that the amount of space is limited.
Fitness training before kayaking expedition
When planning a longer kayaking trip, during which you will cover at least a dozen kilometers a day, you should think about an appropriate training in advance. If you lack fitness, the whole trip will be dominated by extreme fatigue, and the soreness will be so painful that it will be difficult to fall asleep after a whole day of paddling. Your stamina may come in handy not only for paddling. On the canoeing route you can come across shallows – if you can't paddle, there's no way out – you have to move the canoe.