SEO survival. Optimization strategies of the online store for advanced users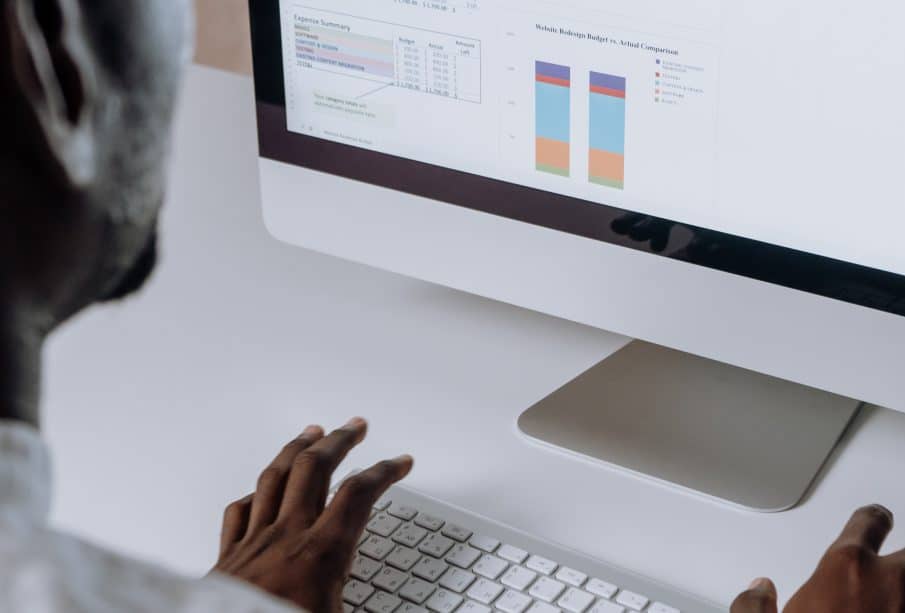 You need about 6 min. to read this post
Search engine optimization is one of the most important aspects of running an online store. Yet, it's also one of the areas that can be the most complicated and confusing to advanced users who want to really maximize their website's exposure to relevant customers in organic search results. In this article, we'll take a look at e-commerce optimization strategies for advanced users, all with the goal of improving your website's visibility and maximizing your revenue potential on Google, Bing, and other search engines.
What is e-commerce?
E-commerce is the buying and selling of goods and services online. Currently, we buy more and more online. These purchases are more convenient, safer, offer more promotions, and are faster. However, this comes with a price – we're not able to see and touch the products before they're shipped to us. Therefore, sellers need to plan the best possible selling strategies through the screen.
How does it connect with optimization and positioning?
E-commerce SEO optimization is the process of making your online store more visible and attractive to potential customers. By optimizing your store, you can increase your chances of ranking higher in search engine results pages, which can lead to more traffic and sales.
The key to success: SXO
SXO is the key to success for any online store. It is a modern combination of traditional optimization and positioning with user experience. Today, the focus is on the customer, what counts is his satisfaction and maximizing pleasure. Otherwise, it will change the page to another – all it takes is one click.
So how can you make sure that your site does not let the visitor down? The first step is determining your goals. What do you want your visitors to do on your website? Do you want them to read more about you or buy something? If it's buying something, then they need help in making their decision. What are they looking for when they come to your site? Is there anything that can help them decide faster than clicking around through pages? Keep reading!
Competitor analysis
Conducting a competitor analysis is one of the first and most important steps in any strategy. By understanding what your competitors are doing, you can identify opportunities and gaps in their strategies that you can exploit.
An audit
Next: do an audit of your website. This will help you identify any areas that need improvement. Once you have a list of potential improvements, you can start working on each one. I recommend starting with the ones that should be easiest to implement first and then moving on to the more complicated tasks. After reviewing your site, take notes about what you want to improve and make sure it is prioritized accordingly. If it is not possible to complete all items at once, keep in mind that small changes are still better than no changes at all.
Targeting customers
Then make sure you're targeting the right customers. If you're selling products or services that people don't want or need, then no amount of optimization is going to help you. In addition, if your content doesn't address your audience's needs and goals, then it won't be able to convert. A key question to ask yourself is "What does my customer want?". Once you know what they're looking for and why they're looking for it, you can create content accordingly.
User experience design
Creating a positive user experience should be one of your top priorities when you're running an online store. After all, if potential customers can't find what they're looking for or have a bad experience on your site, they're not likely to make a purchase. You'll need to take the time to optimize your website for the best possible customer experience and these seven strategies will help:
Increase page loading speed.
Eliminate broken links.
Check consistency in branding and messaging.
Set up custom 404 pages.
Implement mobile optimization features.
Ensure social media integration with website content.
Include customer reviews and testimonials.
The goal of user experience design is to create a smooth and enjoyable experience for the user as they interact with your website or app. By thinking about the various touchpoints and taking a user-centered approach, you can design an optimized experience that will keep users coming back.
On-page optimization
Here you have to deal with:
determining the target group of recipients,
creating a database of keywords and phrases,
use of meta tags (title tags and meta descriptions),
optimization of high and unique quality content,
friendly url,
sitemap.xml,
friendly interface (breadcrumb menu, categories, contact details, etc.),
internal linking,
mobile-friendly website,
basic internet speed indicators (Core Web Vitals),
SSL security certificate.
Off-page optimization
If you want to optimize your online store for advanced users, you need to focus on off-page optimization. This includes things like link building and social media engagement. Link building will help you get more high-quality backlinks, which will improve your search engine rankings. Social media engagement will help you build relationships with potential and current customers, which can lead to more sales.
Local strategies
Don't forget about local audiences. Location data is a powerful ranking factor, and localized search queries will change depending on the market you're in. 50% of the traffic from the entire Internet network comes from local searches based on geolocation and the Pigeon algorithm.
International sells
International selling can be a great way to expand your e-commerce business. But if you want to succeed, you need to make sure your website is optimized for search engines in other countries. You have to translate your website into the target language of the customer you are trying to reach.
PPC and landing pages as a support
By optimizing your PPC campaigns and driving relevant traffic to well-optimized landing pages, you can increase your chances of ranking higher in SERPs. It's important to know that the right amount of traffic is essential when implementing any strategy.
Wrapping up
If you want to take your ecommerce business to the next level, you need to start thinking about optimization. Search engine optimization is a complex and ever-changing field, but there are a few basics that every online store should focus on. Scotland SEO company can help you optimize your website so it ranks higher in search results.
(fot. pexels.com)