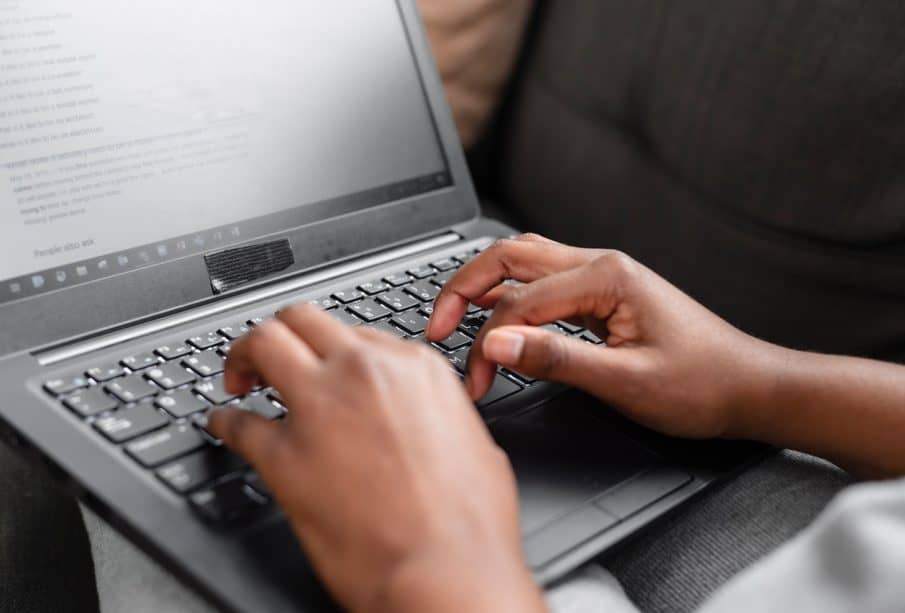 You need about 5 min. to read this post
E-commerce websites are increasingly popular these days, and as online sales continue to grow, you can bet that your competitors are going to be gunning for your share of the market. If you want to stay ahead of the curve, it's important to think about local strategies.
This guide walks you through how to optimize your online shop, so that it ranks at the top of local search results – which are almost always the first result on Google, Bing and Yahoo! today – for your customers' exact searches. By using this strategy, you'll boost your sales and reinforce customer loyalty!
Why should you invest in local strategy?
97% of consumers go online to find local services.
As an e-commerce business, it's important to make sure your website is visible to local customers who are searching for the products or services you offer. 50% of searches from the entire Internet are related to local queries – the needs of everyday life outweigh others. Investing in SEO local can help you rank higher in search results, making it more likely that potential customers will find your site. Plus, it can help you build relationships with customers and connect with the community.
Who?
It is a strategy aimed primarily at gastronomic, cultural and entertainment venues with a physical location. So let's support your offline activities with online techniques. However, before you start to create a plan and implement it, you need to collect data – here comes the e-commerce SEO audit. It is an independent, expert assessment of your website, its advantages, disadvantages and needs in relation to the selected target group.
When?
You may be asking yourself when is the best time to implement an optimization strategy. The answer is always. Especially when the algorithms or ranking factors were updated, trends changed, re-branding, the site was taken over by another owner or after Google penalties.
How?
Use your business name as part of your URL
One of the best ways to optimize your e-commerce website for local searches is to use your business name as part of your URL. This will help search engines associate your website with your brand, and it will also make it easier for customers to find you online. Plus, using your business name in your URL can help you build brand awareness and boost your search engine ranking.
Make sure you are using relevant keywords in all website content
If you want your e-commerce website to rank higher in local search results, you need to make sure you're using relevant keywords throughout your site. This means including them in your product titles and descriptions, as well as in your blog posts and other website content. You can also use keywords to create custom URLs and meta tags.
Create an accurate and detailed business profile on Google My Business
If you want your e-commerce website to rank higher in local search results, you need to make sure you have an accurate and detailed business profile on Google My Business. Include as much information as possible, such as your business name, address, hours of operation, and contact information. You should also add some photos and a description of your products or services.
Be sure to include any upcoming events, seasonal offerings, and any customer testimonials. Add citations from third party websites that are relevant to your company. Citing the work of others will help establish you as an expert in your field. It will also provide links back to your website that can help improve rankings in organic search results.
Create a location page and add it to your website
One of the most important things you can do for local SEO is to create a location page on your website. This page should include your business name, address, and phone number, as well as a map of your location. You can also include information about your store hours and any special offers you may be running. By adding this page to your website, you're making it easier for potential customers to find you and learn more about your business.
Use schema markup for local search results ranking
E-commerce websites can use schema markup to help improve their local search results ranking. By adding your location, opening hours, and contact information to your website's code, you can help search engines understand your business and provide accurate results to users searching for local businesses. In addition, adding schema markup can also help your website stand out in the search results, making it more likely that users will click through to your site.
Analyze and monitor
Create a Google Search Console account for your business and add all possible information there. This will help Google understand your business and its location, making it more likely to show up in relevant search results. Keep an eye on your competition and understanding what they're doing right – and wrong. It also means monitoring your own website's performance and making changes as needed to ensure you're always ranking as high as possible
Wrapping up
By following the tips above, you can optimize your e-commerce website for local strategy and start driving more traffic – and sales – from your target market. Just remember to keep your NAP consistent across all of your online listings, and make sure your website is mobile-friendly and easy to use. With a little effort, you can boost your visibility on search engine results pages and attract more customers to your online store.
Main photo: PNW Production/pexels.com