Eating Right on the Go – Tips on Sticking to Your Diet While Busy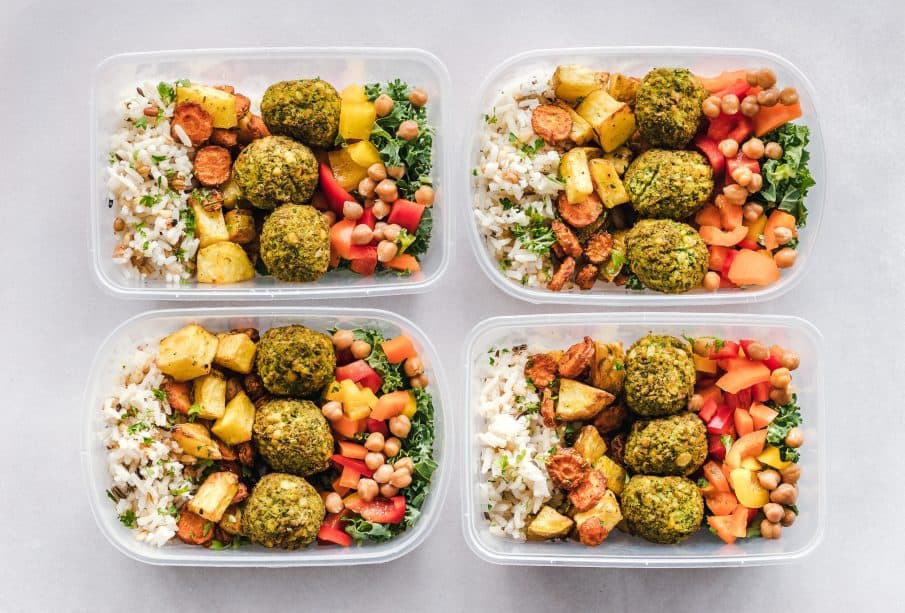 You need about 3 min. to read this post
Do you lead a busy life and want to maintain a healthy diet, but aren't sure where to start? Don't worry! Eating right on the go doesn't have to be an impossible task. With some simple meal-planning, you can keep yourself healthy and energized during a hectic day.
How to Take Care of Your Diet While Being Busy
1. Meal Plan – Before a busy week starts, set aside time to create a meal plan. Spend some time prepping the meals that can be stored in your fridge or pantry. This is key to make sure you can easily access healthy, nutrient-packed foods without having to spend too much time prepping or making a last-minute dash to the store. Consider storing foods like frozen fruits and veggies that can easily be added to a smoothie or breakfast bowl for an easy, healthy breakfast.
2. Try Smoothies – Speaking of smoothies, adding a protein shake or a smoothie to your daily diet can help provide you with the nourishment and energy you need. Be sure to include healthy greens such as kale, spinach, or spirulina for added nutrition. To amp up the flavor and make it sweeter, you can add fruits like banana, berries, or apples. You can also try adding vanilla greens powder for an extra health boost!
3. Look for Time-Saving Alternatives – From prepared salads and veggie burgers to soups and frozen vegetables, there are tons of options when it comes to healthy eating on the go. Whenever possible, opt for organic options to make sure your food is free of preservatives and unhealthy ingredients. Another great alternative is to try making meals in bulk, then dividing them into portion sizes for easy reheating later in the week.
4. Find a Quick & Healthy Snack – No matter how busy your day is, always make sure to set aside a few minutes to eat a nutritious snack. Fresh fruits, protein bars, and trail mixes are great choices when it comes to on-the-go snacks. For an added bonus, choose snacks that include a variety of different whole foods. This way, you'll be able to get more vitamins and minerals from your snack!
Stay Hydrated
Don't forget about the importance of staying hydrated! Always carry a water bottle with you, especially during the warmer months. Try to drink 8-10 glasses of water a day to keep your body and mind functioning at their best.
In summary, eating right while busy doesn't have to be a daunting task. With a few meal-prepping tips and some tasty, nutritious snacks, you can make sure your body and mind stay healthy and energized all day long!
Main photo: Ella Olsson/pexels.com
Sponsored text