How do you get started with sailing?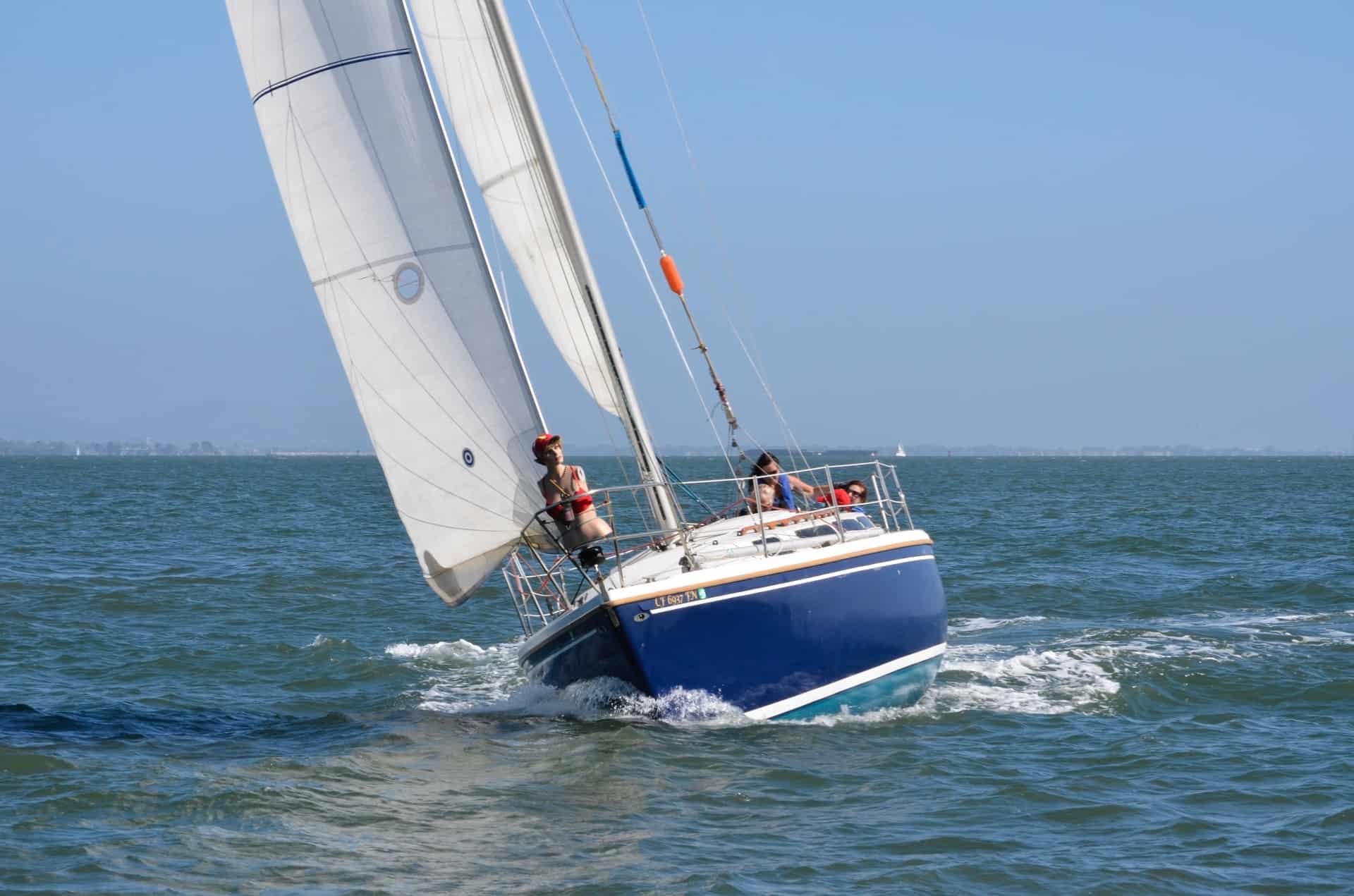 You need about 4 min. to read this post
Sailing is for some a hobby that allows them to escape from the problems of everyday life a few times a year, and for others a way of life. What to do to start sailing on a boat under sail?
Passion driven by love for water
It does not matter whether you are a teenager, a child, or whether there are already gray hairs on your head. The sailing community welcomes everyone with open arms. The only condition is that you must give your whole heart to this passion, then you will gain the joy of every moment spent under the sail and friends, who will become as close to you as a real family.
There are many ways to begin your sailing adventure. Some people join the community by chance – just because a friend was going on a cruise on the Masurian lakes and had a free place on the boat. Others were sent by their parents to a sailing camp when they were young. Others, for many years, live in ignorance of the fact that somewhere deep inside them a love for sailing is germinating, which at some point explodes with full force and there is no turning back.
The passion for sailing will sooner or later lead every enthusiast to a sailing course. This is the only way to obtain a sailing patent, a document that entitles you to drive an inland waterway yacht of more than 7 meters in length (shorter boats can be chartered to adults without a sailing patent, but then the charterer will have to give you a short training course). What can you learn on a sailing course?
Who can take a sailing license course?
Don't worry if you don't know anything about sailing, how to build a boat or what winds are blowing on the lake. There's a good chance that you'll meet many people on the course whose initial knowledge is the same as yours. Don't be afraid to ask – you're there to learn as much as you can so that you can pass your skipper license exam.

https://www.facebook.com/mosinskiklubzeglarski/posts/3249229288441634

A sailing license course can take many forms. The most common are classroom courses and courses organized during sailing camps, for example. The latter is most often taken up by young people, for whom it is their first intensive contact with a sailing boat. An interesting alternative for anyone who cannot afford a two-week sailing trip or prefers less intensive instruction are the classroom sessions. The course program is divided into theoretical part (lectures – depending on the schedule, theoretical classes can take place once a month or more often) and practical part (organized on nearby water reservoirs – usually during several weekends a year). The price of a stationary course oscillates around 1000 PLN, the courses in the form of a camp are relatively more expensive.
During the theoretical part of the course the following topics are discussed in detail
– legal regulations applicable to sailors,
– construction and types of inland yachts,
– sailing theory,
– meteorological issues,
– sailing etiquette.
Examination for Yachtmaster
Once you've completed your training and acquired all the necessary knowledge of inland navigation, you can then sit for the Yachtmaster Examination (which usually takes place on the last day of the course). Regardless of your previous education path, the exam looks exactly the same. It consists of two parts – theoretical and practical. In the theoretical part a trainee will take a test consisting of 75 questions (the test is single choice). To pass the test you can make up to ten mistakes. The second part of the exam is the practical part, during which the trainee's specific skills in maneuvering the boat, making turns and directing the crew are tested.
The yacht charter course is open to students over 14 years of age, but minors require written parental consent. When signing up for a course you should make sure that the price includes the cost of taking the exam (this cost is different for adults and for children and students up to 26 years old).