New record for the iconic climbing route on the Eiger!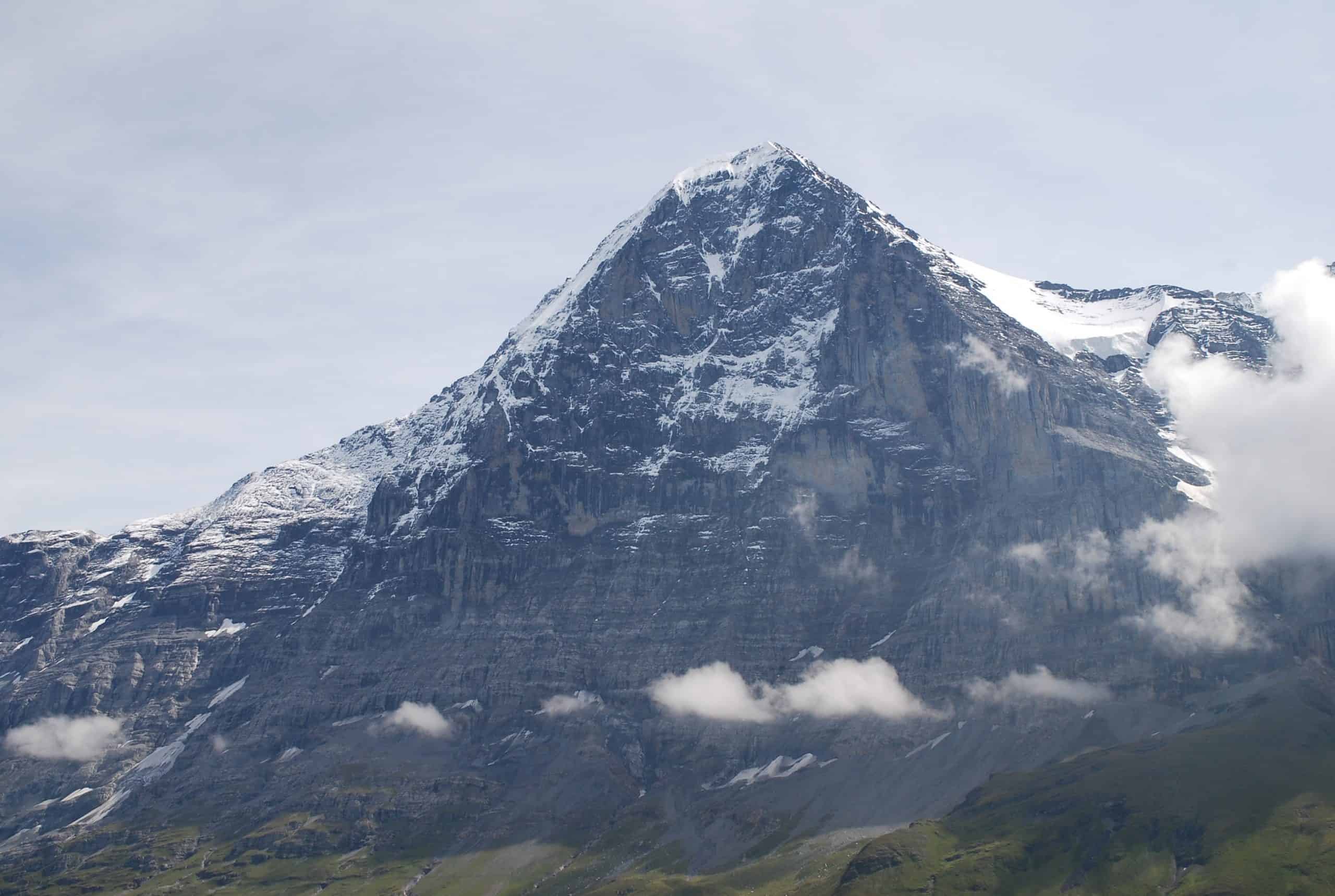 You need about 2 min. to read this post
It took Barbara Zangerl and Jacopo Larcher just 16 hours to climb the most technically difficult line on the Eiger. The peak in the Bernese Alps is one of the most famous in the history of extreme alpinism, measuring 3970 m above sea level.
The Odyssee route was marked out five years ago by a team of three experienced alpinists – Roger Schaeli, Robert Jasper and Simon Gietl. The route leads through the steepest and at the same time most demanding northern part of the wall – the red monolith Rote Flüh and the Czech Pillar located on the right side.
The feat of the aforementioned three has been repeated only twice – in both cases by Barbara Zangerl and Jacopo Larcher. In 2018, it took them a bagatelle 4 days to traverse the most technically difficult line on the Eiger, while this week they did it in exactly 16 hours. However, it was not without some problems along the route due to a violent storm.
"We took off at 1:30 on Monday. We climbed the first half of the road in the dark. The steep part of the road was still wet, but in the end we didn't have to climb in the pouring water. We were 3 hours faster than on the previous approaches and reached the Czech bivouac at 7:30 in the morning. We were excited and happy to give it our all on the climb to the top of the wall. At 5:30pm we stood at the top. It was a really hard and challenging time on the mythical north face of the Eiger. An unforgettable adventure! Our final time was exactly 16 hours – reported the happy Austrian on her official Facebook profile.

https://www.facebook.com/barbara.zangerl/posts/4440802065961907

The incredibly successful duo of Zangerl & Larcher have thus recorded another major mountaineering achievement. They have previously climbed The Nose, Headless Children, Zeit zum Atmen, Magic Mushroom, Zodiac, or El Niño, and in September, in record time, they conquered the famous Swiss peak, which has been the subject of as many as six books (including Heinrich Harrer's most famous work, The White Spider) and eleven films, including the Hollywood blockbusters Action on the Eiger, The Alps, and North Face.