What to prepare for autumn trekking?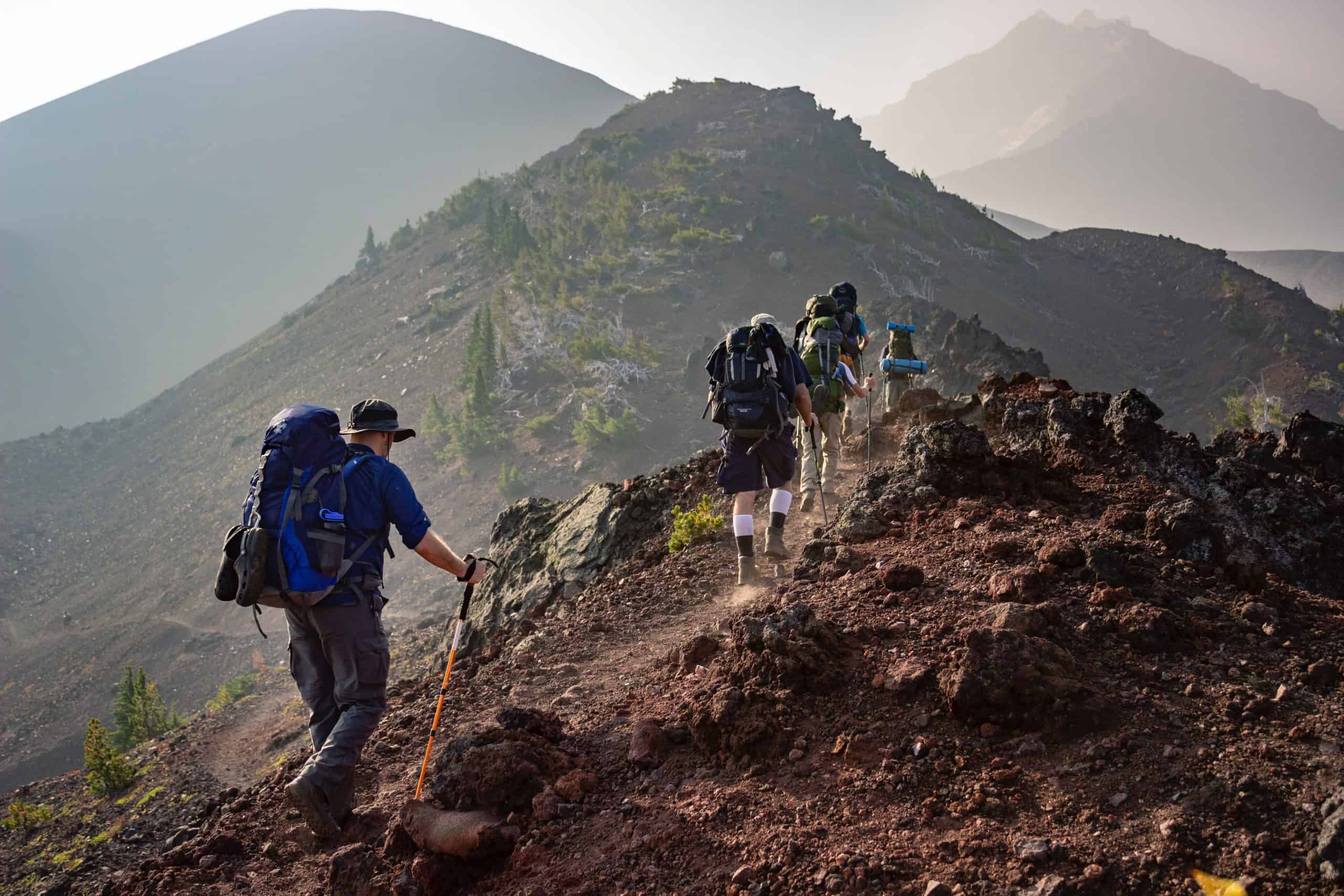 You need about 3 min. to read this post
Autumn is a great time for hiking in the mountains. The weather is not always favourable, but good preparation will allow you to fully enjoy your trip. Check what you should take with you on your autumn mountain trip to be prepared for any situation.
Trekking involves physical effort, for which you need appropriate clothing and footwear. It is worth investing in equipment that will ensure your comfort even on the most demanding route.
Comfortable trekking shoes
Proper footwear is the foundation of a successful hike. For an extended trip, take with you lightweight and comfortable trekking shoes with a high upper that are made of high-quality materials. Ideally, it should be a waterproof and non-slip model. Good boots should have a membrane that protects feet from moisture and ensures air circulation. It is worth to pay attention to the sole – for your safety it should be characterized by high grip. According to statistics, the most common injuries on the trail are: sprains, contusions and ankle sprains. Trekking shoes are meant to protect you from slipping on the trail and stabilize your ankles while walking. For several days of walking and daily struggles with climbs, professional shoes are a good choice ecco trekking shoes.
Rain jacket
Weather in the mountains changes quickly. When trekking take windproof jacket made of high quality materials that allow your skin to breathe. Modern rain jackets are usually very light and can be easily squeezed into a backpack. Make sure the model you choose has a hood and underarm vents.
Hiking backpack
Choose a backpack that is roomy enough and suitable for your height. It is important that it is shaped so that the weight is distributed evenly on your shoulders. Some models have an adjustment system, which allows you to adjust the backpack to your body shape. It is worth investing in models made of waterproof material or buying a rain cover for your backpack. For your comfort, make sure that your luggage does not weigh more than a quarter of your body weight. Take only the most necessary items so that carrying your backpack during the expedition is not burdensome. Pack items such as small snacks, sunglasses, and a rescue whistle in external and easily accessible pockets.
Headlamp
It gets dark faster in the fall. If you plan on hiking for several days, a flashlight will be essential for your safety on the trail. Thanks to it, the time of day will not limit you during your expedition. The most convenient model to take to the mountains is a headlamp, which provides freedom of movement and makes a hiker visible from a distance. Do not underestimate the limited visibility on the trail – remember that on uneven and slippery terrain it is easy to trip and twist your ankle.
What else can you use for trekking?
– Documents;
– Rescue whistle
– Thermoactive blanket;
– sleeping bag
– sleeping bag
– tourist first aid kit;
– filter bottle;
– thermos/thermal mug;
– thermo-active underwear;
– hat;
– gloves;
– sunglasses;
– trekking scarf;
– Food such as freeze-dried meals;
– a hiking stove and utensils;
– trekking poles;
– Pocket knife or multitool;
– folding knife
– map and compass;
– hiking flint/lighter;
– quick-dry towel;
– powerbank;
– helmet;
– carabiners;
– hip harness;
– trekking skis.
Main photo: Eric Sanman/pexels.com