How to build up endurance before an intense MTB course?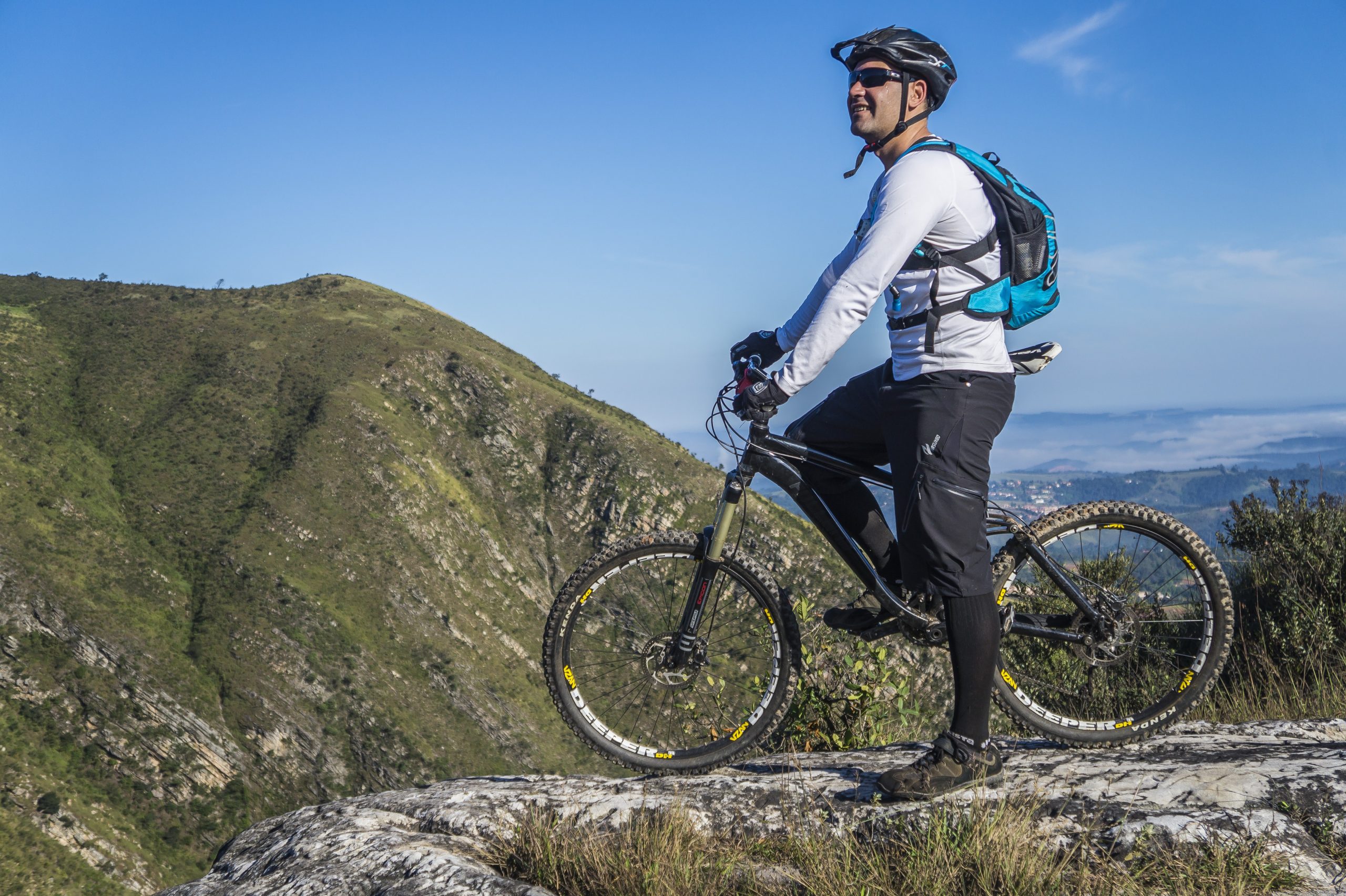 You need about 4 min. to read this post
Are you passionate about mountain biking and facing an intensive route? Don't forget that it's important to be prepared before any major workout. See how to build up your stamina before getting on your bike.
Workout for fitness
The best way to build endurance is to exercise. This applies to any type of sport, not just cycling. This is even more important for people who have not exercised for a long time.
An important aspect of cycling training is lung capacity. To improve endurance, it is best to exercise quite intensively with short breaks. The length of the exercises and the number of repetitions are best adjusted to individual needs and abilities.
– Jumping to the side/front/back on one leg – this is a very simple exercise that can be done at home.
– Jump squat – helps to work not only your general fitness but also your leg and back muscles.
– Exercises with a skipping rope – you will need a good amount of free space. The skipping rope is very good for improving your fitness. It works the muscles of the arms, buttocks, shoulders, thighs, back and abdomen.
– Climbing stairs – this may seem strange, but it is really effective. Your arms should be close to your body, and you should lift your arm up as you climb the steps. To increase the effects, you can add a weight. These exercises are well performed on a stepper, but in the absence of opportunities, stairs will suffice. This allows you to develop abdominal muscles, arms and legs.
– Bends – you can perform them with weights. You should hold them at the height of your chest and, leaning once to the right and once to the left, lift them high. This exercise strengthens arms, legs and spine.
– Weight lifting – This exercise helps strengthen the arms, spine, and improve balance.
– Trunk twists on the floor – in this case, if your form allows it, you can also use a weight. This will help to strengthen the muscles more. This exercise strengthens the spine and abdominal muscles.
At the beginning, exercises twice a week are enough, but as your strength and form increase, you should gradually increase the number of exercises. Remember that cycling involves a large number of muscles. To get the greatest pleasure from riding and, above all, for the best endurance, you should take care of the development of the whole body. It is worth to take care about the form before an intensive route much earlier, to prepare properly for it. In order to strengthen the endurance of the body, it is also worth to run or swim.
Pre-training supplementation
In other words, pre-training supplements contain ingredients that stimulate your body. They have the effect of increasing the endurance and efficiency of the body. Pre-workout supplements are good for everyone – both beginners and more advanced riders, but not only. It is worth to pay attention to the composition of nutrients, to match them to individual needs. The ActivLab store has a wide range of pre-training supplements in their offer. You can find them on https://www.activlab.pl/pl/c/Przedtreningowka/61.
Trainer
As long as you have enough space at home, buying a trainer is a great solution. It will allow you to ride your bike without leaving your home. Compared to the actual cycling, it may seem simply boring, but such exercises will certainly prepare you for the intense MTB route.
Stationary bike can be a substitute, which strengthens primarily the muscles of the buttocks, calves and thighs. However, it engages the abdominal muscles to a lesser extent.
Main photo: Pixabay/pexels.com