Creeking – the most extreme type of mountain kayaking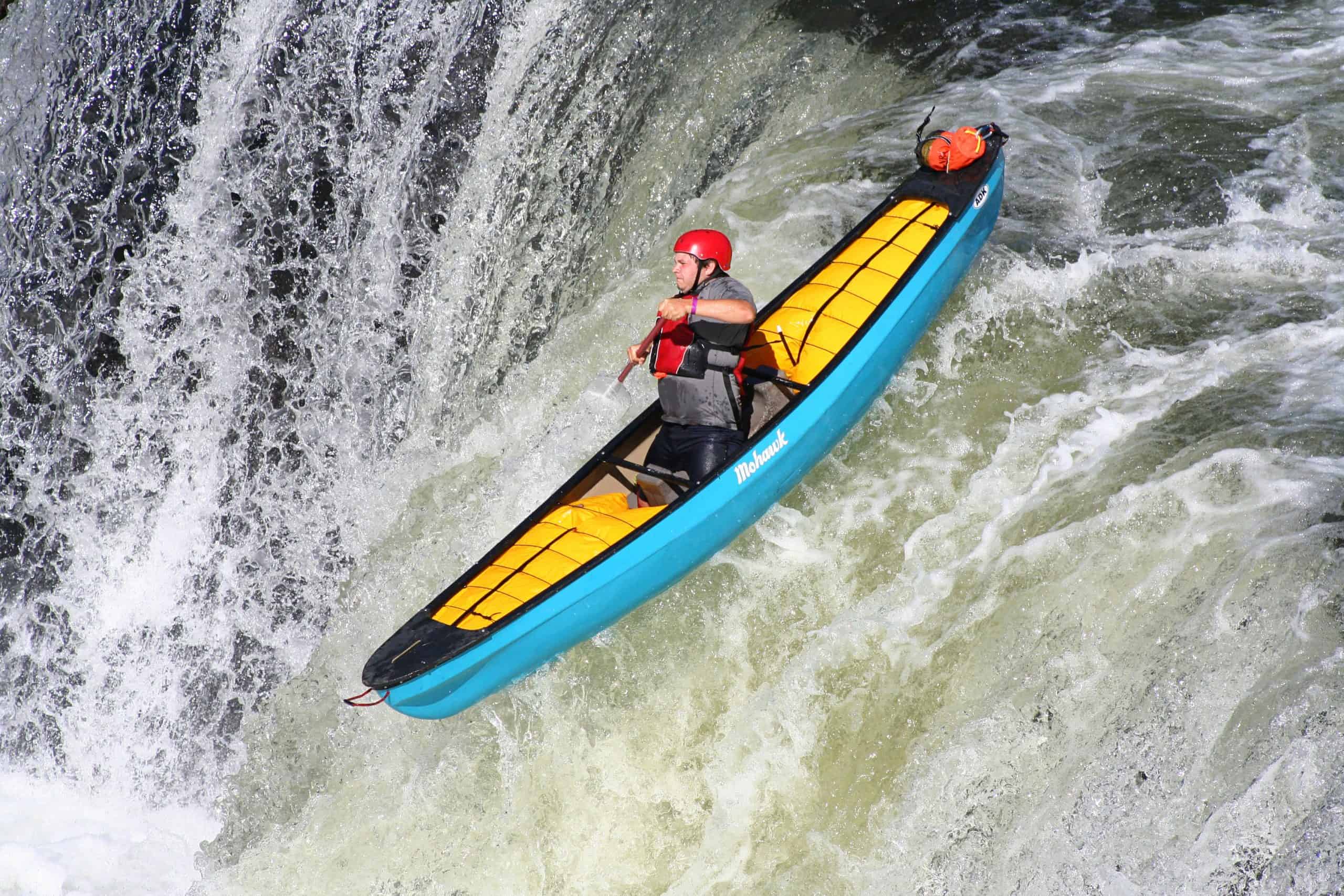 You need about 4 min. to read this post
Extreme challenges at the limits of human capabilities are becoming more and more popular. The thrill of excitement combined with stunning views is a mix that attracts crowds of daredevils every year. The season for creeking is coming!
What is creeking?
Creeking is a word that most people will probably not associate with anything specific. Actually, there is nothing strange about it, because the circle of people interested in this unique sport with extreme undertones is rather narrow. So what is hidden under this mysterious name?
Creeking is a kind of kayaking. If, however, at this point the memory of lazy rafting trips in the summer on Masurian lakes comes to mind, an angelic idyll interrupted by mosquito bites, this is definitely not the way to go! Creeking has nothing in common with calmness, predictability and gentleness.
It is the most extreme kind of mountain kayaking. Adventure, which is available only for those daredevils who dare to cross the limits of their body and mind. It is rafting in the rushing mountain streams, where the water level is very low. It's about navigating between loose rocks and emotions that reach their zenith. It's also quite risky, however, enthusiasts of such adventure know, that they have to calculate some risk in their extraordinary hobby.
What are the differences between traditional and extreme kayaking?
There are quite a few differences, and many of them can be noticed at first glance. Experience – it should determine whether you choose a family trip on the lake with your family, or you will be tempted to raft in the mountain river with a very rapid current. If you have never sat in a kayak before in your life, extreme challenges are unlikely to be an idea worth considering. Learn to paddle on quieter waters before you embark on more challenging kayaking trips.
Experience alone is not everything, however. The difference can also be seen in the equipment you take on the trip. Kayaking trips in the traditional version are usually long, two-person kayaks. If you want to try your hand at rafting down a mountain stream, you need to invest in completely different equipment.
The kayak which is used in extreme version of kayaking is popularly called creeker. It is much shorter than a traditional kayak. It has additional reinforcements, thanks to which its durability increases significantly.
What features should an ideal creeker have?
This kind of kayak, to ensure safety and maximum fun from paddling down the mountain stream, must be first of all stable and very agile. What counts is an appropriate construction, which will not be damaged when colliding with rocks and other natural obstacles, which you will encounter on the way of your rafting trip.
When choosing a kayak, pay attention to its size. Manufacturers of professional kayaks offer equipment of different sizes. Decide on one that will optimally suit your needs.
How to start your adventure with mountain kayaking?
The way to try this unique adventure is not easy at all, and it's not just that when planning a creeking trip you have to think about going abroad, because Poland lacks extreme routes for such trips. The key role is played by the previously mentioned experience.
Do you want to face your own weaknesses? Do you dream of conquering very difficult routes with more rocks and stones than water? This is great! But start with a course in white-water kayaking. This is available in many towns and cities. The courses are often held on artificial tracks, which are much safer than natural terrain from the student's point of view.
Mountain kayaking course consists of theoretical and practical part. The offer is very flexible. At the beginning, to see if this form of leisure activity is for you, you can decide to take a weekend course. If you catch the bug, you will gradually gain further levels of initiation!
Featured Image: pxhere.com