Training on a trampoline – check its benefits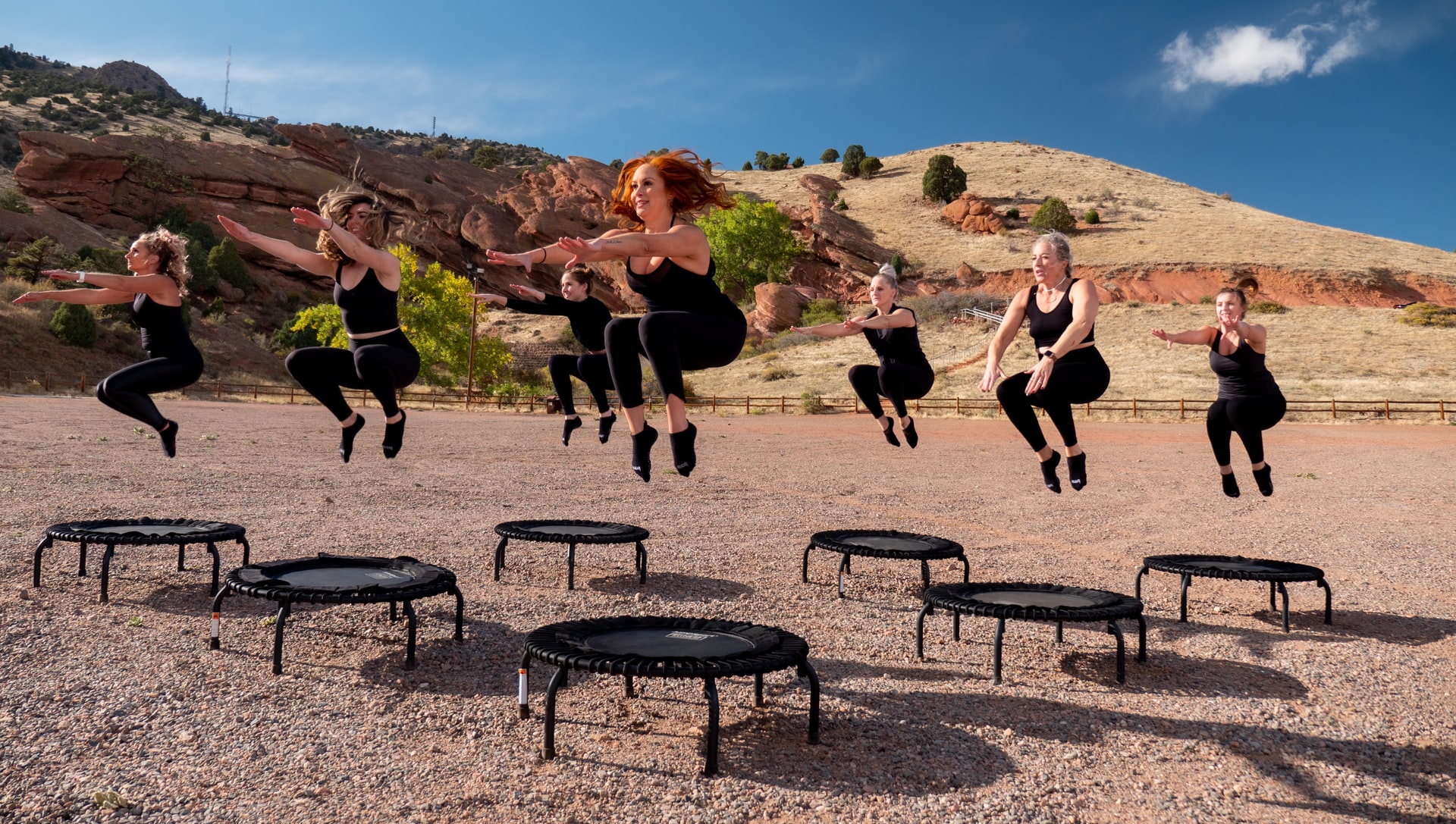 You need about 3 min. to read this post
Traditional forms of workouts are tiring, boring and unattractive for many people. For this reason, there are more and more alternatives to gyms and home workouts on the market. Dance workouts, as well as the so-called bungee workout and workouts on trampolines are gaining popularity. These are much more attractive and fun-like activities, not exercise, and can be just as or even more appealing than crossfit or the gym. Here are just a few benefits of trampoline workouts that you should know about.
Strengthen your entire body
When jumping on a trampoline, especially on special trampoline stands created for workouts, virtually all parts of the body's muscles are worked. If you want slim, muscular thighs, firm buttocks, strong arms and back, trampoline training is ideal for you. It's a great way to sculpt your figure and improve the appearance of your body. During a structured workout session with a trainer, you can focus only on specific parts or work out all sections one by one to improve the overall appearance of your figure. You don't have to buy a trampoline membership to train at a professional studio. Trampoline parks, which are scattered all over Poland, also allow you to practice this sport without having to look for organised classes
Fast fat burning
Working out on a trampoline is a great way to burn fat at a really fast pace. To get rid of excess weight you often have to work hard and strain yourself. Jumping on a trampoline, thanks to the fact that it raises your heart rate very quickly and involves all your body muscles, allows you to burn fat faster. Thanks to this type of training you can support your diet and very quickly lose excess weight to enjoy your dream silhouette. It's also a great way to take care of your health if you are overweight and want to improve your health results quickly. Instead of running, cycling or swimming, you can burn calories in a much more fun and attractive way
Having fun while working out
You probably don't need to convince anyone of the fact that on a trampoline your inner child is happy as ever. A workout involving jumping is great fun and an incomparably more enjoyable form of activity than traditional exercise. In addition, trampoline parks such as the one at https://jumpplanet.pl/ have a variety of obstacles and variety to make your stay even more enjoyable. On the other hand, during organised trampoline training sessions, exercises are accompanied by stimulating music, and the atmosphere of unity created by training in a group motivates to work out even more. If you can't find a sufficiently pleasant and interesting form of activity for yourself, it's worth trying trampolines. Exercising doesn't always have to be an ordeal, it can be great fun!
In January very many people decide to try to change their lives. One of the most common steps that are taken is to take up a new hobby or engage in a sport. However, the gym is not the optimal option for everyone, some people find it an incredibly boring place. Working out on trampolines is the perfect way to lose a few pounds, strengthen the muscles of your entire body and have a great time at the same time.
Main photo: Memento Media/unsplash.com