Supplements for men – TOP 10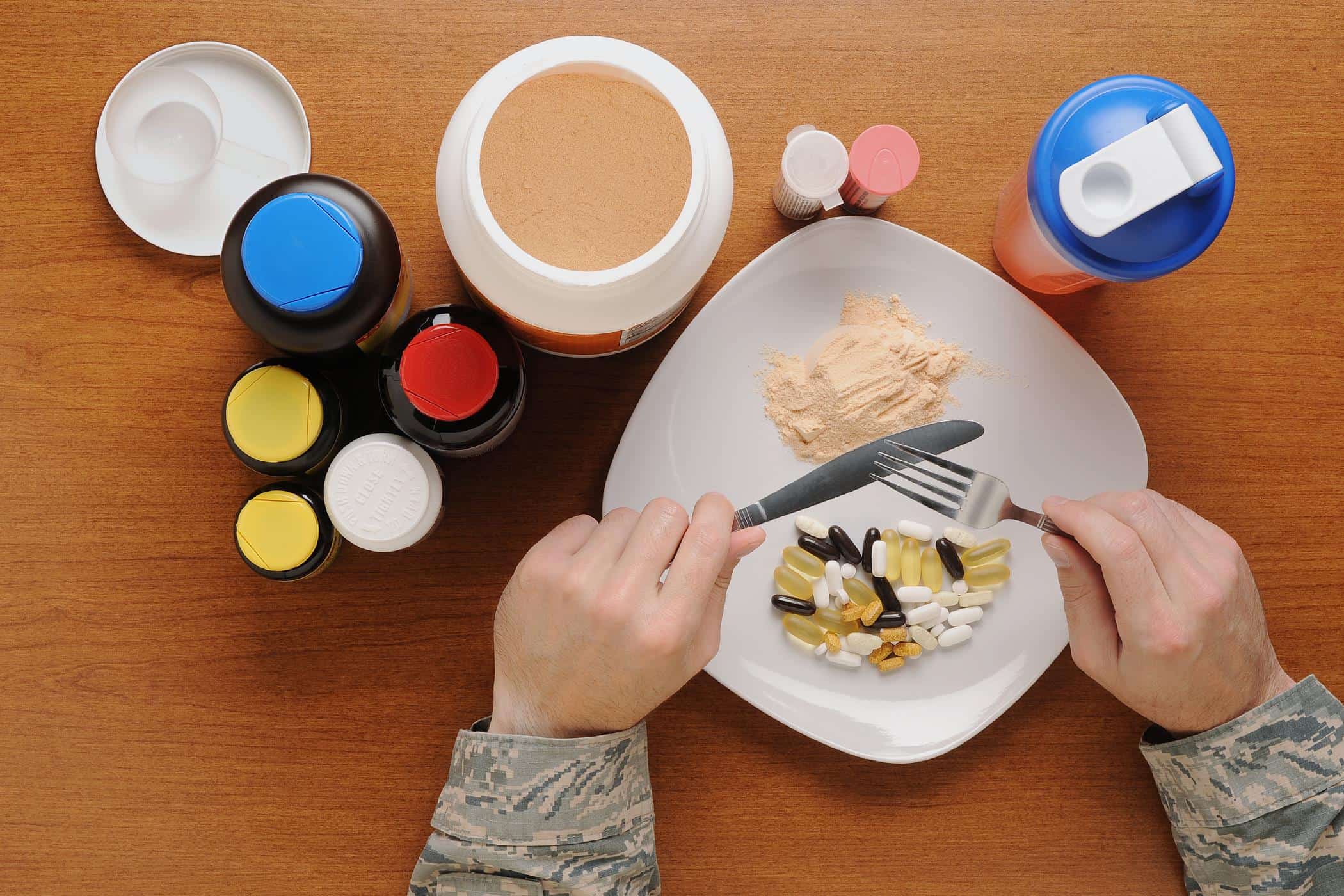 You need about 4 min. to read this post
The basis for proper functioning of the body should be a balanced diet. However, there are situations in which supplementation becomes necessary. What products are then worth reaching for?
What are dietary supplements?
Supplementation of the diet with vitamins and minerals may be necessary at every stage of life. On the market there are vitamin mixtures and other kinds of supplements dedicated to pregnant women or to sportsmen practicing intensive trainings. Many men also need an additional source of valuable nutrients, regardless of their age or profession. Importantly, vitamin deficiencies in the body contribute to the development of many diseases. Fortunately, dietary supplements can be the solution to the problem.TOP 10 – a subjective review of supplements for men
Each body is different and requires different support through vitamin preparations. In case of deficiencies of vitamins, minerals or elements, after medical consultation you can reach for preparations supplementing your daily diet. The offer in this regard is extremely varied.
Doctor's best multiple – a vitamin blend containing, among others: vitamins A, C, D, E, K and B group vitamins. It also contains pantothenic acid, which helps the body to properly metabolize proteins. It is an ideal vitamin mix for every man.
Centrum ON – a set of vitamins and organic compounds, thanks to which the metabolic balance in the body is maintained. Regular supplementation also has a beneficial effect on the immune system.
Vitotal for Men – contains a profile of nutrients, which perfectly meets the needs of every man. It strengthens the nervous and immune systems.

https://www.facebook.com/superb.uk/posts/320716635264108

EstroVita Men – is a daily dietary supplement designed for men who are not fond of swallowing pills. The syrup contains concentrated omega-3 and omega-9 acids.
Olimp Gold-Vit for Men – a proposal for supplementation of the daily diet in the form of tablets. The preparation is a source of magnesium and vitamin B6. The components contained in it support sexual performance and also help to maintain hormonal balance.
Olimp, Testomag – and again tablets, this time containing vitamin B6, magnesium, zinc, selenium or Ashwagandha extract. The preparation supports muscle function, regulates testosterone levels, reduces body tension in stressful situations.
Mega Food, Men Over 40 One Daily – an herbal and vitamin complex which specifically supports men over 40. The supplementation will help in the proper functioning of the prostate, the circulatory system or the immune system.
Centrum ON 50 + is an offer addressed to men over 50 years of age. The formula contained in the tablets is adjusted to the needs of a mature body and supports everyday functioning, ensuring that no vitamin deficiencies occur.
Allnutrition, Men's Support Extreme – this product is the answer to the needs of physically active men. It eliminates fatigue caused by intensive training and adds energy.

https://www.facebook.com/permalink.php?story_fbid=425203798271335&id=394614781330237

Now Foods, Adam, Men's Multi, multivitamin for him – is a set of vitamins and minerals, as well as elements which are essential in everyday diet of every man. The gel consistency of the capsules makes them easy to swallow.
When to take supplements?
When arranging your daily diet, try to include valuable nutrients in your meals. Without them your body will not be able to cope with everyday challenges. Take care of the right amount of protein, carbohydrates and fats. Do not forget about vitamins, organic compounds and valuable microelements.
Do you have problems with creating a balanced diet? Consult a dietician, who, taking into account your preferences, body requirements and other guidelines, will prepare a suitable schedule. And what if, despite taking care of a good diet, you feel that your body needs additional support? Then the solution may turn out to be dietary supplements, but taking them should always be consulted with a doctor – for your own safety, so as not to accidentally harm yourself!