How to prepare a proper pre-workout meal?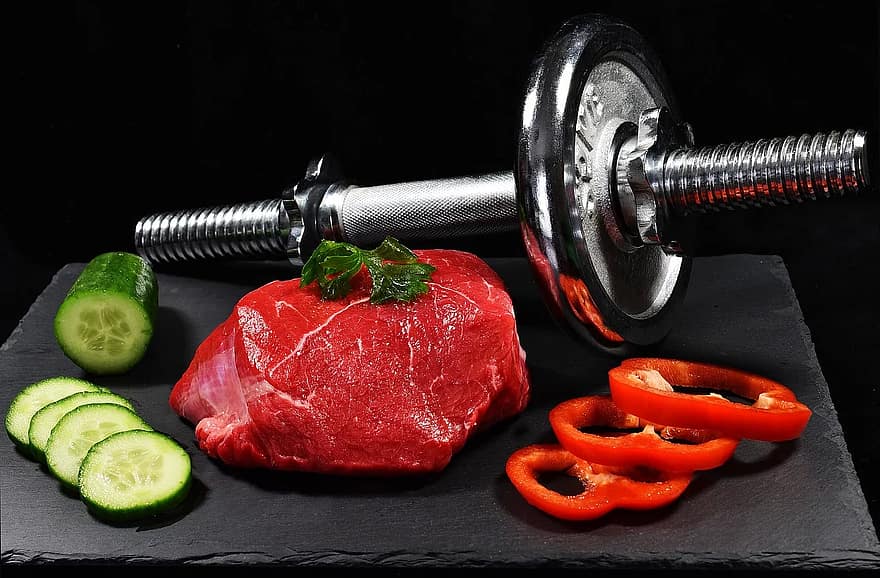 You need about 4 min. to read this post
Some people train on an empty stomach, others cannot imagine running or weight training on an empty stomach. Check what a proper meal before training should look like.
Calorie balance – what should the daily menu look like?
Positive calorie balance causes the fat tissue to grow at a dizzying pace and characteristic folds start to appear on your belly. On the other hand, too few calories delivered to the body every day is the shortest way to malnutrition and related health problems. People who regularly train should take special care to maintain an optimal calorie balance.
Physical exertion, even moderate, causes the body to increase its energy demand. The human body can be compared to a machine. If you want the car to go further, you need to pour enough gasoline into it. It is also worth taking care that the fuel is of good quality. Otherwise, sooner or later the failure of individual components is basically guaranteed.
The same is true of the human body. Poor nutrition means a weakened body, which is not only unable to give its all during training, but is also so frail that a cold or a more serious illness is only a matter of time. If you want to achieve optimal sporting results, you should take care of proper nutrition, of which an important element is a properly composed pre-workout meal.

https://www.facebook.com/permalink.php?story_fbid=726397108142193&id=250188582429717

Pre-workout meal – why is it so important?
A nutritious meal eaten before training is an extra boost of energy. Thanks to it you will not only be able to get a lot more out of your workout, but it will also have an impact on how your body behaves after training. A good base means better regeneration, and the faster the human body is able to regenerate, the more often you can be tempted to perform an intensive training unit. Therefore it is worth taking care that your body gets a portion of valuable fuel before each workout. It is important not only to eat, but also what is on your plate.
What and when to eat before training?
The type and size of your meal before training will largely depend on whether you are an amateur or professional athlete. The key element is the intensity of the training unit. It is also important to base your food preparation on healthy products only, but only those you enjoy eating. Forcing yourself to eat a portion of spinach you've hated since childhood can have the opposite effect and make you reluctant to train as a whole.
A meal eaten at least two hours before training should include essential macronutrients, which include proteins, carbohydrates and fats. Fried and hard to digest foods are better left for another time – training after fried bacon can be associated with unpleasant stomach discomfort.
Before training you can reach for a bowl, for example:
– brown (or white) rice with oil-fried chicken,
pasta with tuna,
– porridge with turkey,
– grilled salmon with braised vegetables and cooked grits,
– a sandwich with chicken, lettuce, egg and peppers.
These are just a few suggestions that can form the basis of your pre-workout meals. You can modify them freely, but remember to keep the right proportions between individual macronutrients.
Invaluable help of a nutritionist
If you have problems with creating an optimal menu both on training days and during the rest period, maybe it would be a good idea to seek advice from someone experienced in this subject? You can take advantage of dietary advice provided online. On the basis of a detailed interview and conversation, a dietician, taking into account your individual preferences and caloric needs, will create an optimal menu that every day will provide your body with all the nutrients it needs to work at maximum capacity.