The most interesting Guinness World Records in scuba diving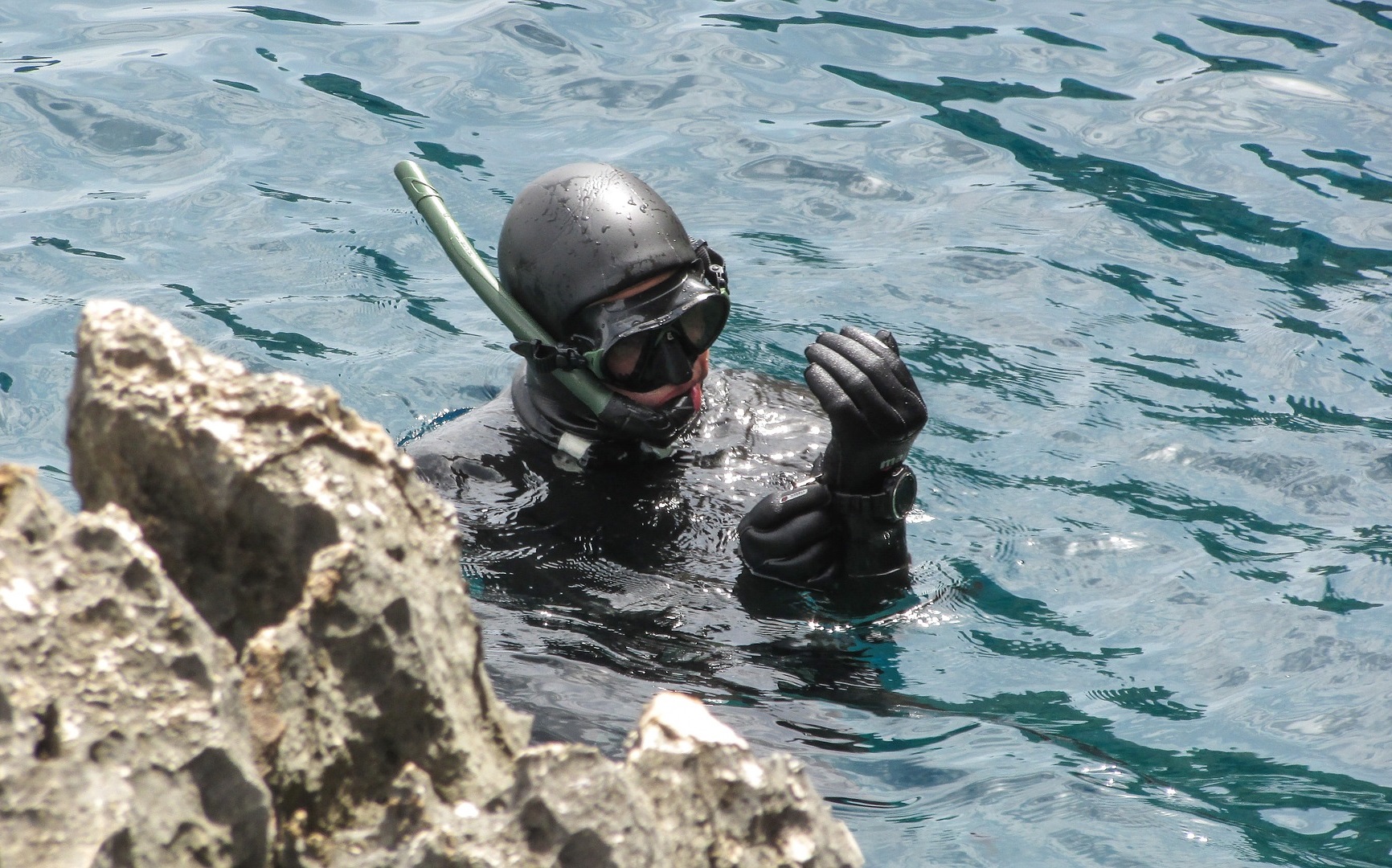 You need about 3 min. to read this post
The fastest watermelon crush, the highest jump over the bar performed by a llama, or the longest legs are just some of the records that can be broken to make it into the Guinness Book of World Records. But there are some equally impressive achievements in diving too. Here are some of the most interesting ones!
High altitude diving
Marcel Korkuś is an extreme and cave diver, traveler, diving instructor, and forensic expert on missing persons underwater, who in 2020 managed to find the remains of Joanna Gibner (wanted since 2003). Initially, however, he was known for breaking (twice!) the Guinness record for diving in the highest body of water.
When Marcel Korkus first broke this record (i.e. in 2016), he had to meet two criteria: dive at least 5 meters and be underwater for at least 20 minutes. Even without these criteria, Korkus' feat was extremely dangerous, because after all, almost 6,000 meters above sea level is no joke.
Fortunately, the organizers of Guinness World Records abolished the rule that was in force at that time, thanks to which Marcel Korkus, diving to just over 3 meters and staying in the water for 7 minutes, could regain the title after three years. The expedition took place on December 13, 2020 in Ojos del Salado, where Korkus dived twice in the lake located at an altitude of 6395 meters.
Deepest diving pool
The deepest diving pool is located near Warsaw. Deepspot, as this impressive facility is called, won the Guinness World Record on December 3, 2020, when according to official measurements it turned out that the pool is as deep as 45.45 m. Interestingly, there are 8 thousand cubic meters of water in the tank and its temperature is 32.2 degrees Celsius, which creates ideal parameters for both advanced and novice divers.
Women's cave diving
Verna van Schaik's record of almost 17 years was broken on March 27, 2021 by Karen van den Oever. She managed to do it in Boesmansgat cave in South Africa, which is famous not only for its numerous records, but also for its tragedies.
Van den Oever reached 236.04m in her record attempt, beating Schaik by 15.04m. This feat took her 7 hours and 18 minutes.
New World Record (Women) – Deepest dive and deepest cave dive (236 m / 774 ft), using open circuit – Altitude corrected…

Published by Anna Paszta Sunday, March 28, 2021
Longest dive in open water
on July 5, 2020, Egyptian diving instructor Saddam Killany set a Guinness World Record for the longest open water dive. The diver had been preparing for this feat for several years and finally managed to break the Guinness record as he spent 145 hours and 30 minutes in the water. This not only means that he broke the record of Turk Cem Karabay by almost 3 hours, but also that he spent more than 6 days in the water!
World's oldest diver
Bill Lambert on September 7, 2020 decided to break the record held for years by British World War II veteran Wallace Raymond Woolley. In 2019. Woolley at the age of 96 set the Guinness World Record for the world's oldest diver. Interestingly, he has already surpassed his record several times.
In 2020, this title was taken from him by 100-year-old Bill Lambert, who on the occasion of his birthday dived in a flooded gravel pit measuring 26 meters at its deepest point. The record holder was accompanied by staff from Loves Park Scuba in Pearl Lake, South Beloit.
Bill Lambert spent a total of 27 minutes in the water (which is 7 minutes longer than required by regulations) and has already announced that he will attempt to break his own record in 2021. A pretty decent result for someone who earned his scuba certification at age 98.