Start your MTB adventure!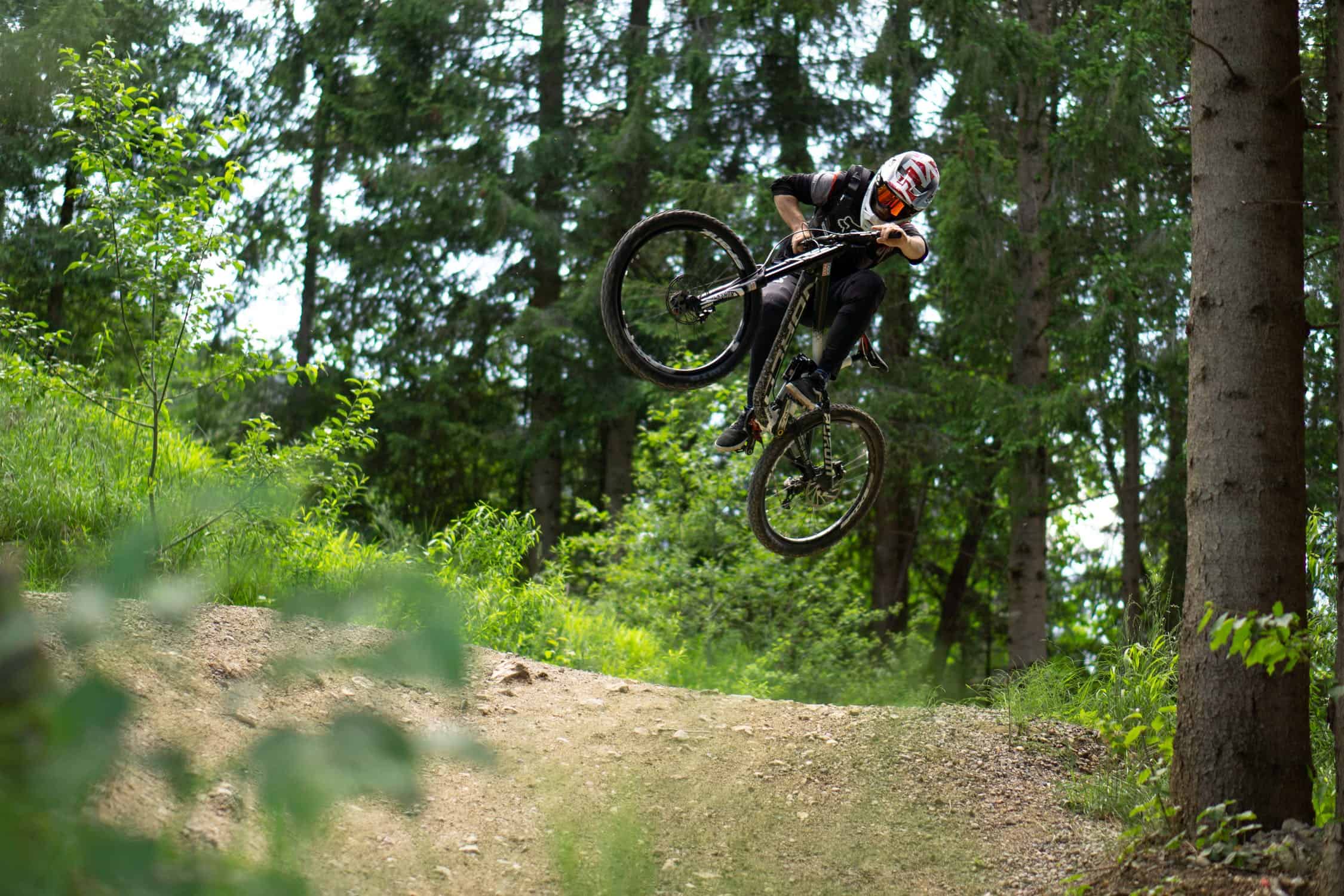 You need about 4 min. to read this post
Your first mountain bike ride doesn't have to be a failure. Learn some basic rules you should follow before starting your MTB adventure!
What is a MTB?
It is simply a mountain bike – the abbreviation is Mountain Terrain Bike. MTBs are designed for terrains that are more difficult than those covered by road or trekking bikes. We are talking about specially prepared obstacle courses, forest paths or mountain trails. The load on such terrains is enormous, so MTB bikes have to withstand a lot of force. Without a doubt, these are the bikes with the highest resistance to shocks and damage.
How to start your MTB adventure?
The first step should of course be choosing a bike. In stores you can find various models, even for several thousand zloty. If you are just starting your adventure with this kind of bike, you should choose one from a slightly lower price range. There is always a chance that your MTB adventure may end sooner – you simply won't like it. Bikes of this type should have 29/27.5″ wheels, which is different from city or road bikes, where 26″ wheels are usually chosen. Depending on the thickness of your wallet and your expectations, you can opt for a rear shock (hardtail) or front and rear (full suspension) bike. Here you decide between comfort (full) and easier uphill climbs with less comfort and less weight (hardtail).
Make sure you are comfortable
When it comes to clothing, you shouldn't decide just by looking at the brand. The most important thing is the material of which it is made. It should be tight but not too tight so it doesn't restrict your movements. The most important thing is the material it is made of. Clothes that you choose should be breathable.
Shopping doesn't end with choosing an outfit. Remember about comfortable athletic shoes. If you want to take a professional approach, you can choose SPD pedals and shoes. The heel on such pedals will be much more stable. However, you will need some time to get used to this professional solution. The right outfit and shoes are still not everything.
All MTB riders, both professional and amateur, know that safety is the most important thing when riding in the woods or mountains. So, a helmet will be indispensable. The best solution is the Cross model, which provides protection for the head and the front part of the face during a fall on uneven terrain.
Correct riding technique
As with every adventure with a new sport, it is worth starting MTB riding with something simple. Great for practicing your technique will be terrain with a fairly level surface. Then you can move on to singletracks, which are narrow, fast paths where only one bike will fit. It is important to gradually increase the difficulty of the trails. On each of them your technique should be impeccable. Then you can move on to the next level. It is not easy to maintain your bike and proper posture in increasingly difficult conditions. You should follow the principle of heavy feet, light hands. The former are for maintaining proper posture, the latter for constant maneuvering. Heels should be set quite low, don't forget about a wide elbow spread. When you ride, look as far ahead as possible, scanning the terrain as you go, checking for potential obstacles. Lean your bike when cornering, but not your body – then it's easy to tip over and get injured, and that shouldn't happen. An accident in mountain terrain or woods can end really badly.
That is how the beginning of your MTB adventure can look like. First of all, remember about proper equipment, well chosen clothes and shoes. Do not forget about a helmet and goggles. During the ride, take care of the correct technique and everything will go safely!